Alumni
Spotlight Recognition Award
The HMC Alumni Association selects inspirational alumni whose contributions embody the College's visionary themes of innovation, leadership and impact through global influence and contributions to society.
For making electronics more accessible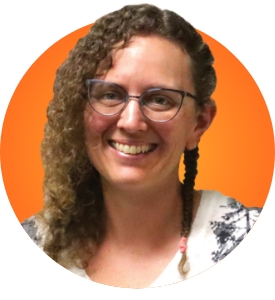 Carrie Sundra '98 (engineering) grew up on the island of St. John in the U.S. Virgin Islands, then attended Harvey Mudd College, where she proudly scored a 19 on her first electrical engineering exam. Electronics felt esoteric and unrelatable to her, so she subsequently chose to pursue more mechanical and manufacturing courses. But shortly after starting her first job, she got thrown into fine-pitch SMT soldering and sensor research for a 6-inch micro air vehicle—in 1999, when this stuff didn't exist yet. Faced with a super cool application and concrete "thing" to build and make work, electronics got a lot more interesting. Ever since, she's designed custom PCBs and helped develop products for a variety of applications, from avionics for small UAVs that are now in the Smithsonian Air and Space Museum to livestock thermometers to waterproof power scrubbers to assistive devices for freezing-of-gait Parkinson's symptoms to her own yarn-winding and twisting devices.
Sundra is passionate about making electronics more welcoming and accessible to underrepresented folks and founded Alpenglow Industries (alpenglowindustries.com) as a way to effect change. She aims to shatter the stereotype that hobby electronics are boring and only for brainiac-born nerds. Alpenglow kits help teach basics like through-hole soldering and help people level-up with skills like surface mount soldering or programming. "Alpenglow gadgets are funny, feminist, sometimes a bit subversive, and a few are definitely NSFW. We know that anyone with a creative spark can learn basic electronics, and we focus on welcoming newcomers and teaching basic skills in an environment free of gatekeeping and judgment," says Sundra. You'll find the stories of many interesting makers in the Solder Sesh livestream on YouTube.
For impactful work with the Coastal Watershed Council and the United Way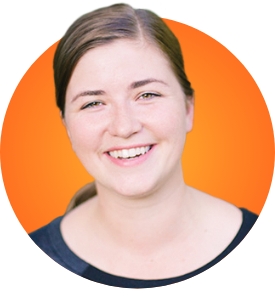 Laurie Egan '12 (environmental analysis) leads the Coastal Watershed Council to transform the lower San Lorenzo River into a thriving urban riverfront, where all Santa Cruzans can connect to nature in their daily lives. Since joining the team in 2013, Egan has shaped CWC's strategy, launched trademark programs, forged deep relationships with funders and decision-makers, led staff through significant challenges and fundraised some of the most transformational investments in CWC's work to date.
Prior to joining CWC, she worked on statewide campaigns to reduce ineffective toxic chemicals in consumer products with Physicians for Social Responsibility Los Angeles and the Center for Environmental Health. Egan serves on the city of Santa Cruz Climate Action Task Force, the board of directors at United Way of Santa Cruz County and was recognized as Santa Cruz County's 2016 Emerging Leader of the Year.
Nominations Welcome
The Alumni Association recognizes important contributions of members of the Harvey Mudd College community through its awards program. Nominations for the Spotlight Recognition Award and other awards are welcome and are reviewed by the Selections Committee of the Alumni Association Board of Governors. Recipients are approved by a vote of the full Board of Governors. Submit a nomination through the Alumni Award Nomination Form.