Alumni
The Ultimudd Gift Guide 2023
With such great feedback on our first gift guide in 2020, we're back with some of your favorites as well as some new offerings from creative, entrepreneurial alums. Consider these potential gift items for the upcoming holidays or for any special occasion.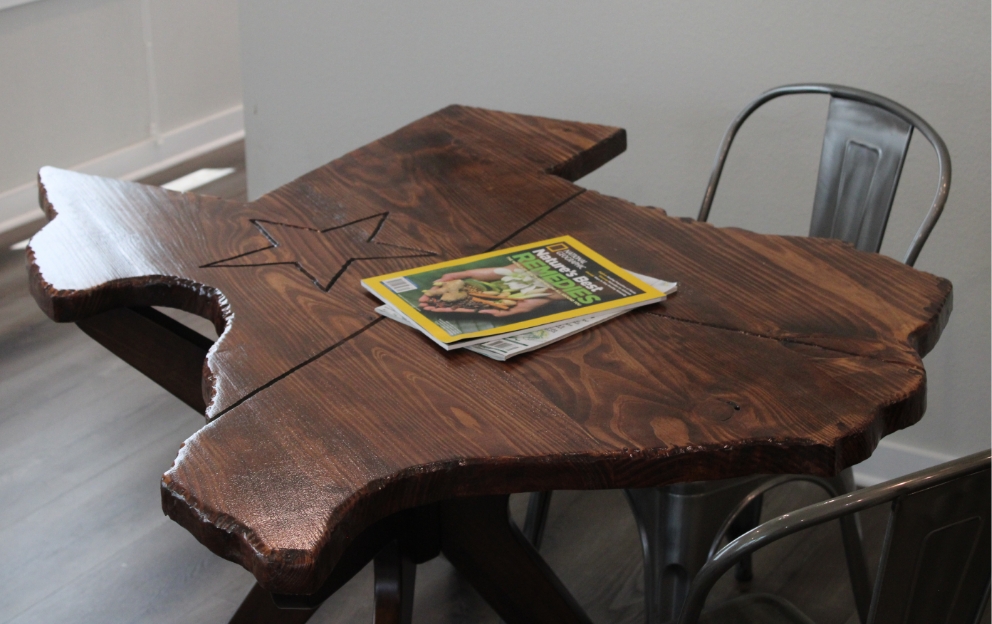 Custom woodwork, including wall art and tables | starting at $200
Kamau Waller '18 owns and operates a woodworking business based in Houston, Texas. His passion for woodworking began during his time at Mudd, and he now
expresses his creativity and ingenuity through crafting beautiful furniture and wooden art in his home-based woodshop and studio. Waller's love for his Jamaican heritage is evident in his work, as he seamlessly integrates various cultural elements into his custom made pieces, providing clients with a unique link to their roots.
WallerMade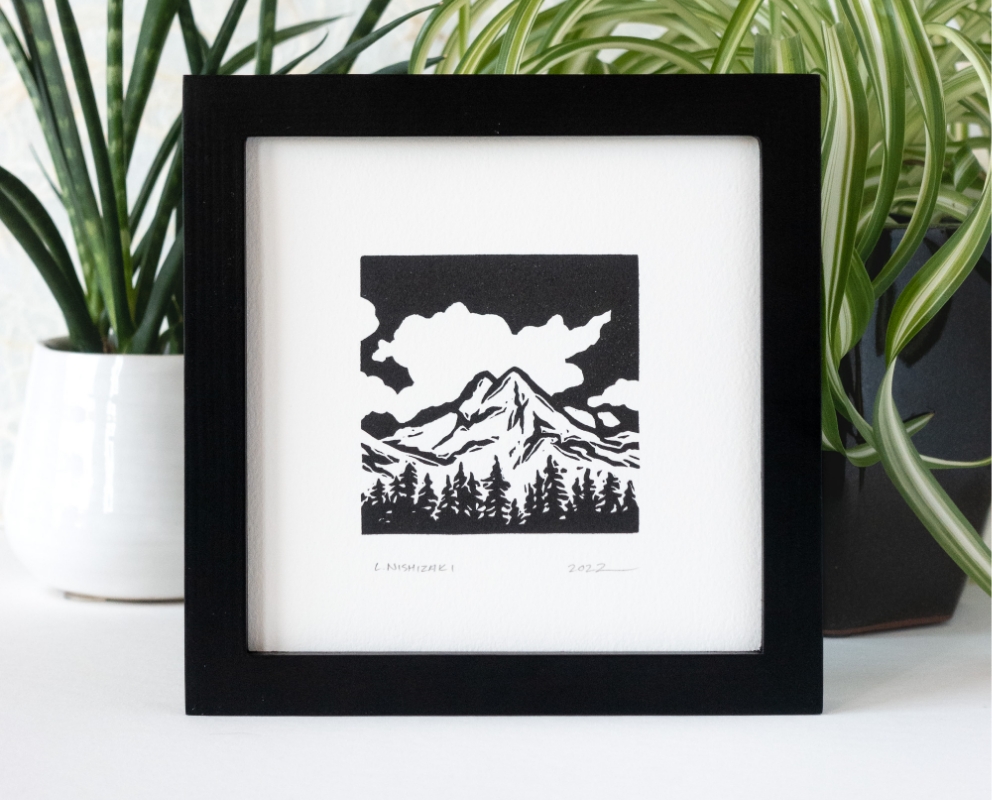 "Mountain Peak," original blockprint
| $30
Lauren Nishizaki '14 is an artist and printmaker based in Seattle. She carves and prints original linocut blockprints inspired by the beauty of the Pacific Northwest and her Japanese American heritage. Many of her designs also appear on cards, locally-printed on eco-friendly paper and sold both online and in local stores.
Lauren Nishizaki Designs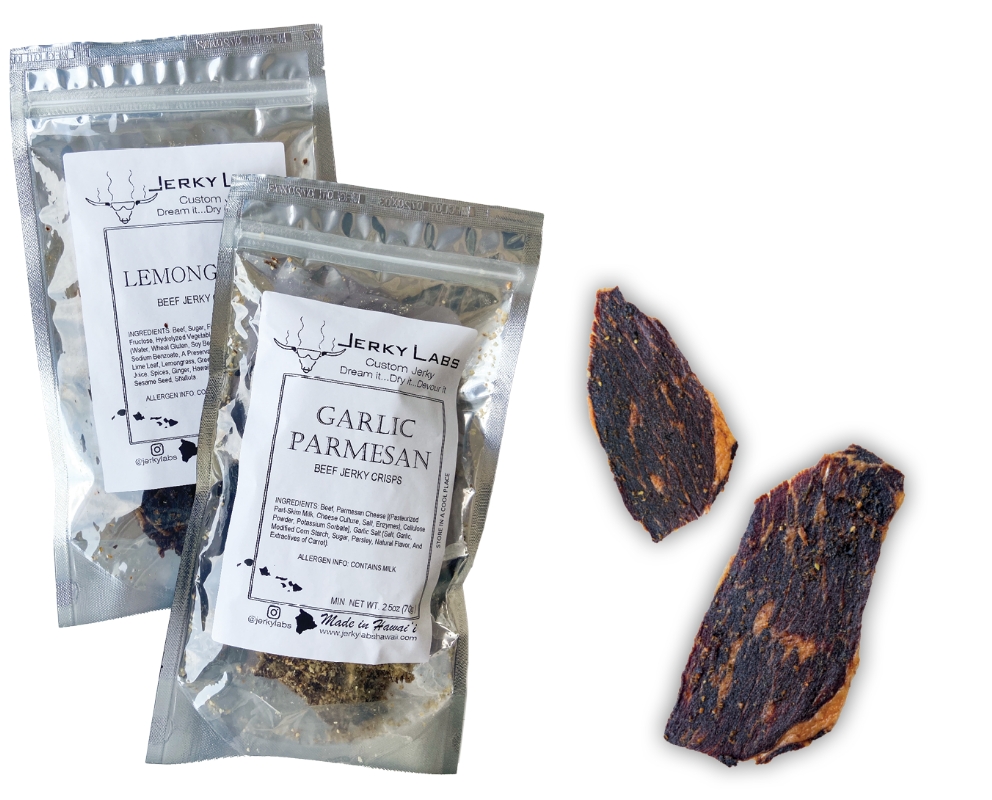 Custom crispy jerky sampler
|
$15
The award-winning jerky featured in the YouTube feature "My Top 10 Best Hawaii Snacks You MUST Try," is created by engineering graduate Keane "Puna" Kaneakua '06. Following the motto "dream it, dry it, devour it," his company, Jerky Labs, offers a variety of flavors from sweet to savory as well as different sizes and customizable labels for any occasion. The bestselling sampler pack comes with three of the most popular flavors: Lemongrass, Garlic Parmesan and Korean BBQ. Free shipping in the U.S.
Jerky Labs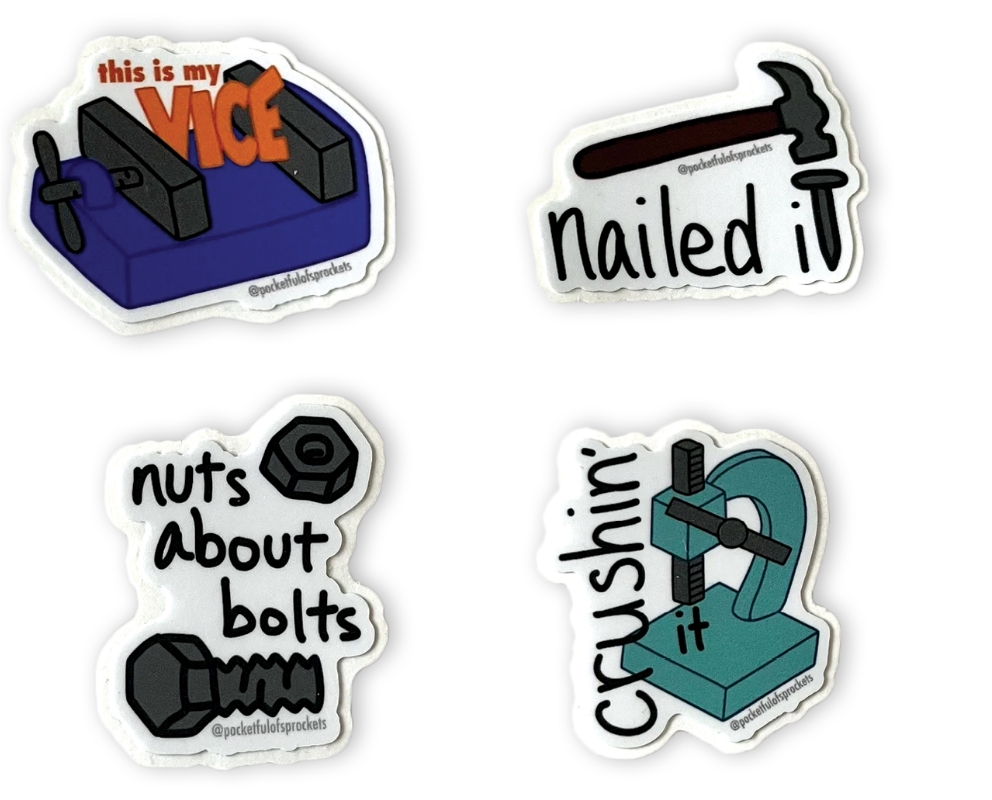 Vinyl Stickers
|
$4
Winnie Ding '12 started Pocketful of Sprockets as a reminder to herself to embrace the fun and joy within the everyday struggles of being a mechanical engineer in the start-up world. Stock up on vinyl stickers and pins full of nerdy puns, relatable humor, and favorite foodie treats. Use the code MUDDBUDDS for 10% off your purchase.
Pocketful of Sprockets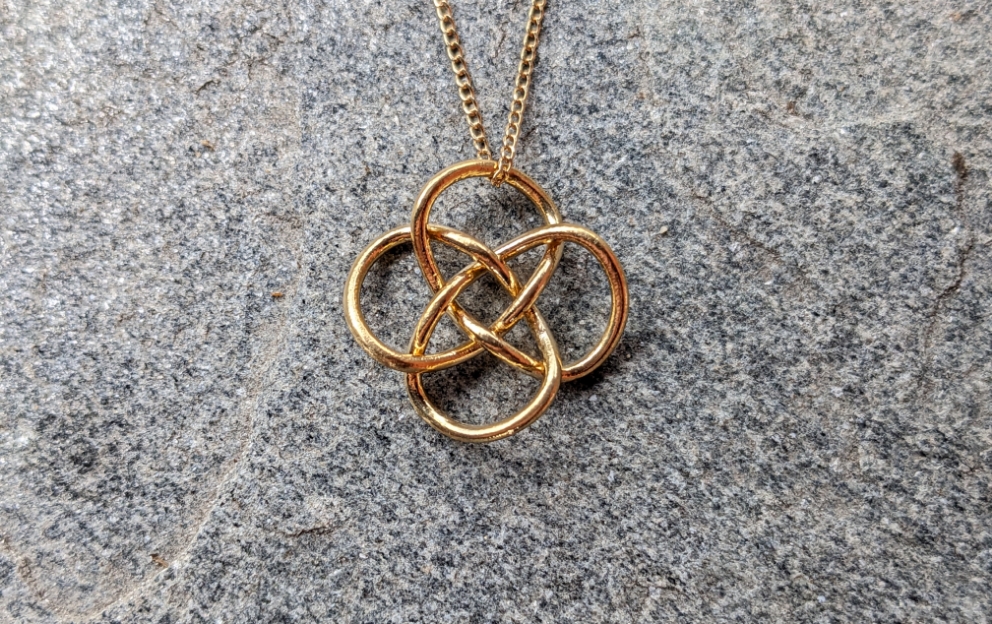 Quatrefoil Knot Necklace
|
starting at $60
Christopher Hanusa '01 is a professor of mathematics and mathematical artist based in New York City. Inspired by the beauty of mathematics, he started a mathematical jewelry business where every piece is 3D-modeled using computational software and then 3D-printed in nylon or in metal through a lost wax casting process. His pieces are found in gift shops, including the National Museum of Mathematics. The featured necklace (available in brass, silver and gold or rhodium plated brass) showcases a quatrefoil knot with four lobes and an intricate crossing pattern in the center.
Hanusa Design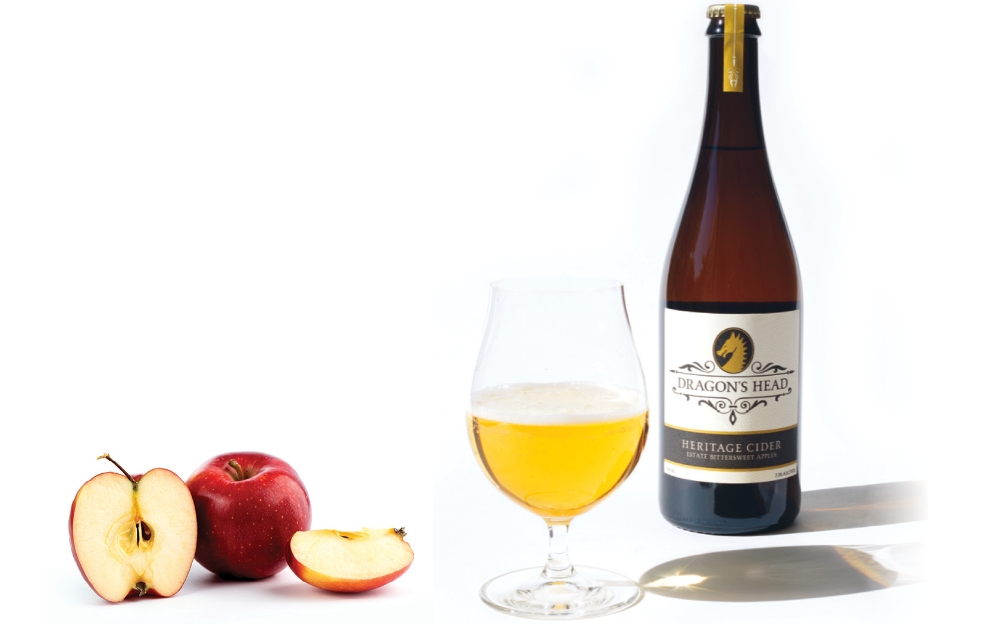 Heritage Hard Cider
|
$15–$40
Laura and Wes Cherry '90 moved to Vashon Island, Washington, in 2010 with the dream of planting an apple orchard and starting a cidery. Their award-winning ciders—made from mostly English and French traditional cider apple and perry pear varieties—are sold regionally and can also be shipped direct-to-consumer in 39 states. Enter ULTIMUDD2023 at checkout. Aug. 31–Dec. 31, 2023.
Dragon's Head Cider
If you'd like to suggest other alum business owners for a future gift guide, let us know at communications@hmc.edu.