By virtue of my birth, I, too, was from a small Mexican rancho. A place called Los Sapos. Its river flowed year-round. Quelites, mushrooms, tender nopal paddles, and red prickly pears sprouted wildly from the ground. Beds of purslane flanked the arroyo at its banks. Purple leafstalks announced their camotillo roots. Rabbits and dinner doves flashed through the foliage.
Men wearing Zapata sombreros, exaggerated brims with tricolor bands, carefully removed rocks they had placed over the wild agave. The weight of the river stones was used to fold the leaves onto themselves. At the center of the maguey, where the heart of the plant had been gouged at, sap pooled and fermented. They set their hats on the ground and kneeled to slurp, their faces sticky with pulque. Stubbles of gnats gathered at their chins.
Even men like these, my grandfather said, drunkards who spent their days licking cacti and plucking toadstools, could forage a plate of greens and potatoes and roast game meat from their thin snares of twine. Mesquites drooped their sweet pods, and panelita plants bloomed custard buds. And yet my father had abandoned Los Sapos for El Norte, to work as a peon greasing hinges and serrated cogs. To eat leathery thaws of meat and stale bread from plastic bags and drink water thinned by bleach and tanged by rusted plumbing.
In Los Sapos, barely lift a finger and the land gave you plenty. But if you did want to work the furrows, each cornstalk yielded not one but two ears, beans burst their hulls, the hillside flared yellow with squash flowers.
As was the curse, the men outlived the women in my family. But when my grandmother was still alive, she would dump the ash from her fogón at the edge of the maize field. Inside the kitchen, she removed the covering from the freshly cut maize. The husks were flattened and stacked for wrapping gorditas and tamales. The corn silk, little blond nests, she shoved into the mouth of a glass bottle to steep into a tincture.
She would hold an ear of corn in one hand and point at the puny but somehow bloated kernels sprouting from the nose. "When you plant your crop," she said, "unless you want a harvest of sickly maize ears that taste like moldered cow hooves, do not put these in the soil."
When school let out in June, instead of to camps and summer classes, my parents sent me away to Los Sapos. On afternoons when my grandfather was not away pulling barbed wire taut in some field, he parked his Massey Ferguson just outside the house and ran the TV cord through the window's grille. Instead of ending in a pronged plug, the wire split into clamps that clasped onto the tractor's battery posts. Mexico had been knocked out on penalties, so we watched Argentina's Maradona, the pudgiest and shortest player in the Cup, run past the back lines of Europe. Slashing past England, Belgium, and, finally, West Germany's towering fullbacks. During halftimes, to keep the battery from draining, my grandfather turned on the tractor. As the engine ran and commercials for Fabuloso and Honda mopeds cycled across the screen, my grandfather would bring up my father. My father could have been a rich man on his own land. What kind of foolishness was it to abandon a place like Los Sapos to go live in an apartment with shoddy walls, where you could hear the people next door spitting phlegm, and their turds sluicing down the pipes? my grandfather would say.
It is true, American partitions are a hollow gypsum, but in California, we lived in a stand-alone house. And our neighbors, a Chinese couple who owned the only pizzeria in town, practiced a diligent silence. They drove off to work before dawn and returned only to sleep. I did not correct my grandfather. If they had ever made a noise, I would have remembered.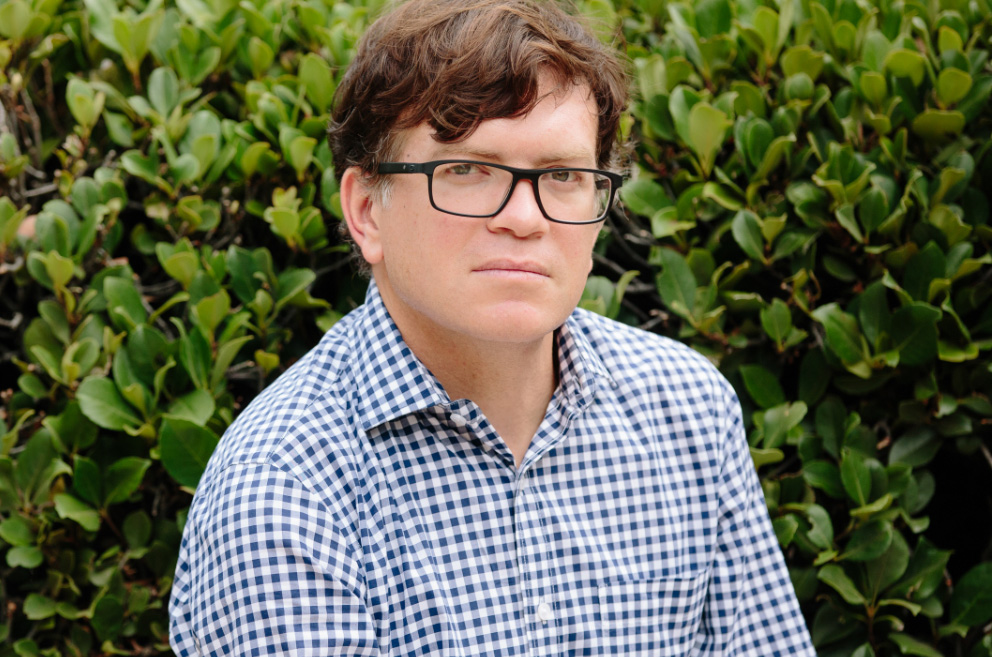 "El Paraíso" is creative writing professor Salvador Plascencia's fourth story to be published in the award-winning quarterly McSweeney's. An assistant professor in the Department of Humanities, Social Sciences, and the Arts, his other stories in McSweeney's Quarterly Concern are: "The Enduring Nature of the Bromidic" (#32), "Returned" (#22) and "The People of Paper" (#12). The latter story, published in book form by McSweeney's in 2005, received widespread praise.