Alumni
Alumni Spotlight Awards
The HMC Alumni Association selects inspirational alumni whose contributions embody the College's visionary themes of innovation, leadership and impact through global influence and contributions to society.
For leading data scientists and engineers of the Virtual Pediatric Intensive Care Unit at Children's Hospital Los Angeles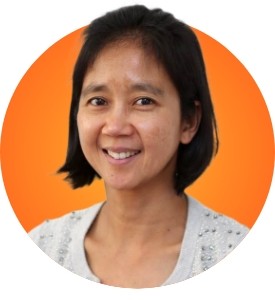 Melissa Aczon '93 leads data scientists and engineers of the Virtual Pediatric Intensive Care Unit at Children's Hospital Los Angeles (CHLA). Working closely with intensivists from CHLA's Cardiothoracic and Pediatric Intensive Care Units and clinicians from other CHLA departments, her team tackles clinical problems that range from detection of patient-ventilator dyssynchrony to early identification of critically ill children who may require unusually high doses of heparin.
She gets giddy when she uses her math background to diagnose and address shortcomings of algorithms (from decision trees to Fourier techniques to recurrent neural networks) on messy, multi-modal data that her team captures from electronic medical records. But to her, properly formulating a problem that leads to clinically relevant information can be the most challenging aspect of her work because it requires understanding clinical workflow and data context. This makes collaborations with clinicians essential and why she feels fortunate to be at CHLA and working with leaders in pediatric critical care. She loves the two-way street of learning with clinicians: her VPICU team conducts a lecture and workshop series on data science and machine learning for clinicians; in turn, the team gets educated on clinical concepts.
Prior to joining CHLA, Aczon was a principal scientist at Arete Associates, where she worked on remote sensing problems, with data coming from different types of sensors, including radar and optical systems. "Before Arete, I had never touched detection theory or signal processing, but my math background and training enabled me to learn them quickly!"
She credits her math professors at HMC, especially Arthur Benjamin, Stavros Busenberg, and David Bosley, for introducing her to math as both a beautiful subject in its own right and as a powerful tool to solve problems. Along with Gene Golub (of Stanford University, where she earned her PhD in scientific computing and computational mathematics), they inspired her and instilled in her math perspectives that allow her to see connections between seemingly disparate problems.
For the last 15 years, Melissa and her husband, Clifford Stein '92, have been volunteer math and science tutors at Neighborhood Youth Association, a nonprofit organization that provides educational programs for students from underserved families.
For work celebrating the outdoors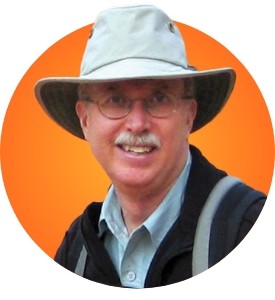 At first glance, Steve Hinch's biography would hardly seem to paint the picture of an outdoor adventurer.
After earning B.S. and master of engineering degrees, he entered the high-tech industry as an engineer. His career includes executive management positions at Hewlett-Packard, Agilent Technologies, and TeamLogic IT, where he has managed product lines with revenues in excess of $300 million per year.
Hinch '73 holds three patents in telecommunications technologies and is the author of the groundbreaking professional reference book, Handbook of Surface Mount Technology. In 1988 the international trade association Institute for Interconnecting and Packaging Electronic Circuits (now IPC) presented him with their President's Award for his contributions to the advancement of the electronics industry.
But there is another side to Steve's background.
Growing up in Southern California, his outdoor-loving parents would often take the family camping in remote desert locations. These trips inspired a love of the outdoors that remains an indelible part of his life today. Since a career in the high-tech industry didn't naturally lend itself to wilderness exploration, writing books was his excuse to get outdoors. His 1998 book, Hiking and Adventure Guide to the Sonoma Coast and Russian River, now in its second edition, was a reason to hike all the state parks near his home in Northern California. His next book, Outdoor Navigation with GPS, now in its third edition, showed hikers and backpackers how to navigate in the wilderness.
His latest excuse to get outdoors is The Slickrock Desert, published in March 2022. It uses stories of his personal explorations throughout the American Southwest to introduce the reader to the history, natural history, geology, paleontology and the Native cultures of this remarkable landscape. He worked with such notable environmental organizations as Southern Utah Wilderness Alliance and Grand Staircase-Escalante Partners to assure his stories were accurate. Hinch weaves HMC into the book with a brief discussion of Harvey and Victoria Mudd (grandchildren of the College's namesake) and their work in support of the Navajo. He also recruited three members of the Class of 1973, Charlie Horton, Larry Yujiri and Wilson Hom, to read drafts of the entire manuscript and provide valuable feedback.
Although mostly retired, Hinch still serves as an executive consultant for several technology companies, and and he's planning the manuscript for his next excuse to get out into the wilderness.