Last year at primary schools across east Africa, students engaged in projects alongside a special group of instructors. The students learned about static electricity, practiced their binary numbers through card games and built circuits using lemons. As the instructors left from their first visit to one school, a young boy called out, using a new term his teacher had introduced: "Good-bye, STEM!"
In this case, "STEM" was actually ProjeKt Inspire, an outreach organization based in Tanzania that is working to improve science, technology, engineering and mathematics education by introducing project-based learning. Last year, Andrea Zavala '21, whom one student described as "the teacher with the beautiful voice and very white skin," was the organization's first international volunteer.
Zavala did not express an interest in STEM until the middle of high school, when a yearlong NASA online course related to the aerospace industry piqued her interest.
"I loved the collaborative environment, the science and technology and creativity needed for those projects," says Zavala. "I fell in love with the idea of working in aerospace, and engineering was going to be my means to accomplishing that."
She thought that the curriculum at Mudd would not only prepare her to work in the industry but would also provide a unique experience with the school's emphasis on the humanities. The number of activities Mudd offered was also a big selling point. As a student, Zavala joined the Society of Women Engineers and the Society of Professional Latinx in STEM. She also had several jobs on campus, including working as a social media intern in the Office of Admission and as a peer consultant in Career Services, where she helped fellow students with their resumes and interview preparation.
Following her sophomore year, Zavala accepted an internship with Northrop Grumman, an aerospace and defense technology firm. She continued her work with them the following summer, focusing on visualization tools and GPS-related projects. The firm offered her a job starting in summer 2021, but Zavala turned them down.
"I wanted more out-of-classroom/office experiences that would shape me into a global citizen," she says. "I liked working for Northrop Grumman, and I wanted to return, but I also wanted to take time to travel and volunteer before launching my career."
Zavala went looking online for STEM outreach organizations she could work with following graduation. (Meanwhile, Northrop Grumman liked her so much, they moved her start date to February 2022.) She found ProjeKt Inspire on a random Wikipedia page, and then spent four months in Tanzania, bringing her STEM knowledge to classrooms across East Africa. At first, she found the cultural differences overwhelming.
"But when I started working on creating content for STEM classes, it was such a relief," she says. "No matter where you are, STEM is the same. During such an overwhelming time, it was nice to have something I could exchange with people who are so different from me."
Zavala began her time in Tanzania by teaching STEM classes to students ages 4 to 14. Later, she had the opportunity to work at the country's new science center, the first built in East Africa. On weekends, Zavala participated in other outreach events, traveling by bus to faraway schools. While traveling throughout East Africa, she learned much about the education systems in place.
"STEM subjects are often taught without practical applications or demonstrations," says Zavala. "Teachers are underpaid, overworked and don't have the resources to change the way they teach. Students tend to be overloaded with theory and these subjects are regarded as too challenging. Many will fall behind in those areas, and it affects entire communities."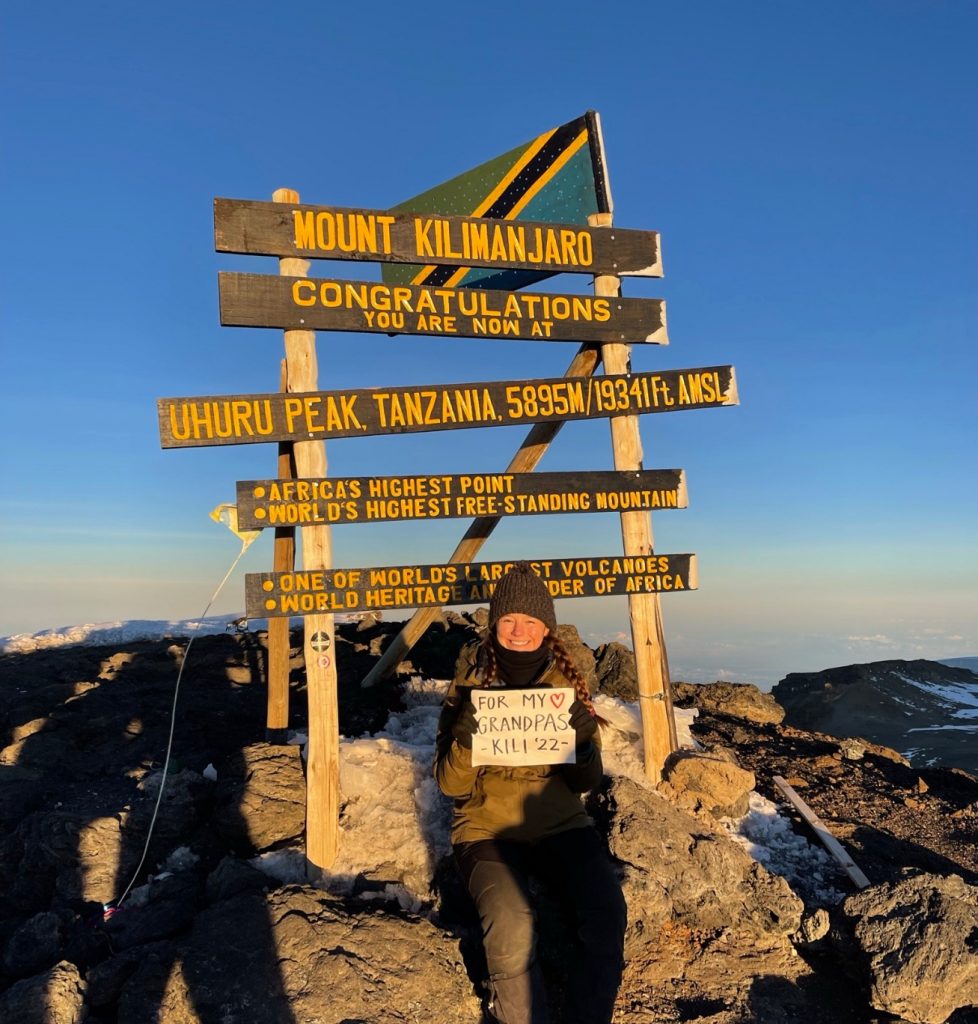 During her travels, Zavala discovered that most families don't keep track of the profits they make when selling crops or the money they spend to grow those crops. A key mission of ProjeKt Inspire has been to make STEM projects hands-on and engaging to build necessary life skills.
"STEM education is extremely important for youth because it helps them learn basic competencies, critical thinking skills, creativity and confidence that are really helpful in any profession," Zavala says.
Before she left Tanzania, Zavala spent a week climbing Mount Kilimanjaro. She said it was a challenge to train for the climb (Zavala is a runner; however it was not recommended that she run outside in Africa), but she made use of every staircase she could find. She dedicated her climb to her two late grandfathers.
"It was the hardest physical thing I have ever done and one of the most beautiful experiences I've ever had," she says. "It deepened my respect for the people and the beauty of the country, and left me feeling a sense of closure and accomplishment about my time there."
In February, Zavala returned to Northrop Grumman, her previous work during her summer internships informing her current placement in modeling and simulation. She says she's enjoying being in one place and building new friendships. This not only includes her colleagues, but other young professionals she recently met outside the office through a local chapter of Together Women Rise, a group dedicated to achieving global gender equality. Zavala first heard of the group back in Tanzania, while writing a grant proposal.
As she's settling into a new life after her experiences at Mudd and in Africa, Zavala hopes service to others will continue to play a role.
"My career is engineering, but one of my passions is working in outreach and with underprivileged communities," Zavala says. "I still want that to be a part of my life, and right now I'm trying to navigate how I can make them both a priority."