Alumni
Spotlight Recognition Award
For the Spotlight Recognition Award given throughout the year, the HMC Alumni Association selects inspirational alumni "who have had a tangible effect of noted magnitude that embodies the HMC visionary themes of innovation, leadership and impact through global influence and contributions to society."
Elizabeth Johansen '01 (engineering)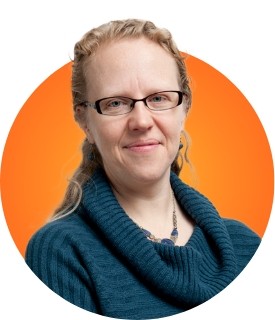 Very early in the COVID-19 pandemic, Johansen used her creativity to design a reusable face shield that could be made with easily accessible materials. With the severe shortage of personal protective equipment, this design both improved on many other face shields by reducing the exposure pathways as well as allowed for increased production when demand was highest. For her latest projects, she's collaborating on programs to design more accessible and affordable capnography and oxygen devices for Sub-Saharan Africa through Spark Health Design; leading a team to design a shelf-stable vaccine patch system with Vaxess Technologies; and advising an Olin and Babson Colleges student team on technology to enable early hearing loss detection to improve life outcomes for children in underserved communities.
Jennifer Lindsay '02 (math)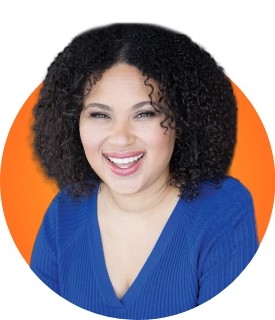 Lindsay is a software developer, lyric soprano and violinist based in Orange County, California. Recently, she made her role debut as Micaëla in Bizet's "Carmen" with Opera Santa Barbara. Other solo roles include Mimì in "La Bohème" with Opera Connecticut and Violetta in "La Traviata" with Pacific Lyric Opera. Last season, Lindsay joined the Metropolitan Opera as a member of the ensemble in a new and wildly popular production of Gershwin's "Porgy and Bess." The production was named Best Opera Recording at the 2020 Grammy Awards, for which Lindsay received an official Grammy Participant certificate. This fall, she will return to the Metropolitan Opera for their hotly anticipated revival of the same production.
Madeleine Ong '11 (engineering)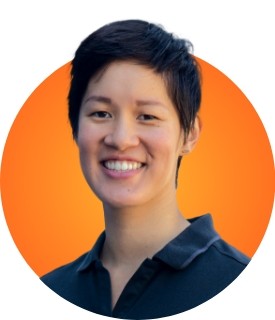 Drone light shows at both the 2018 Pyeongchang and 2020/2021 Tokyo Olympics were artistic masterpieces as well as major technological advances in the use of drone technology. Ong was Intel's first employee dedicated to their new drone light show venture. She previously worked in a highly technical platform architect role and pivoted to her new role just as Intel completed its first drone light show. Ong, a licensed drone pilot, was responsible for bringing the show to more places; within a year, her team had pivoted from a branding activation to a full-on business. In addition to the Olympics, Ong and her team have presented Intel drone light show performances at the Super Bowl, Wonder Woman home entertainment release and Coachella Valley Music and Arts Festival.
Steve Quilici '67 (physics)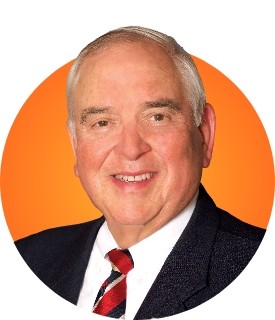 Small towns often do not have the financial capability to pay for the outside expertise critical for the infrastructure and important decisions they have to make to thrive. Quilici helps citizens intelligently evaluate planning, zoning and other community matters. He learned to "give back" to the community by watching his father, who was active in community affairs (political, youth sports). Quilici became active in leadership positions in several professional organizations related to his work in aerospace and then joined other community organizations (Los Angeles County Business Technology Center, City of Ojai Planning Commission and board positions). These collaborations allowed him to give back to various communities and made for a busy retirement. He believes Mudders should get involved in local professional societies, charities and local government (volunteer) agencies to help the communities, stay informed and meet interesting people.
Peter Schwartzman '91 (physics)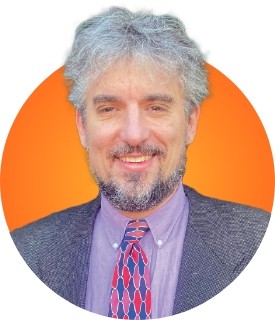 Schwartzman is contributing to his community through his volunteer work and by serving as mayor of Galesburg, Illinois. He moved there in 1998 to launch the Environmental Studies Department at Knox College, having recently completed a PhD in atmospheric sciences at the University of Virginia. Nine years later, after a sabbatical spent volunteering for a non-profit environmental justice organization in Chicago and with two children, he felt compelled to improve the city where his family would reside. This mindset led first to the founding of a small community center, which clarified to Schwartzman the important role of local government and moved him to run for city council. After serving as a council member for 10 years, he saw an opportunity to inject optimism and a collective mindset into his community. He was elected mayor of Galesburg in April 2021.