Alumni
Spotlight Recognition Award
The HMC Alumni Association selects inspirational alumni whose contributions embody the College's visionary themes of innovation, leadership and impact through global influence and contributions to society.
Joaquin Andres "Andy" Hoffer '70 (physics)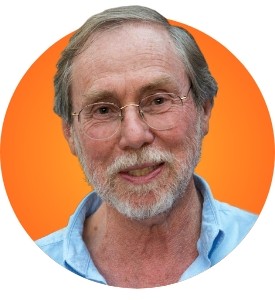 A 2020 HMC Outstanding Alumni Award winner, Hoffer developed Lungpacer, a better way to restore independent breathing that improved upon techniques invented almost 100 years ago. One of his most significant societal impacts came in 2020 when, facing sudden surges in patients requiring intensive care, the FDA authorized emergency use of the Lungpacer RESCUE system to help free COVID-19 survivors from long-term ventilator dependence.
For his PhD (biophysics, 1975, Johns Hopkins) Hoffer developed implantable nerve recording electrodes that he subsequently used for postdoctoral research in Alberta, as staff fellow at the NIH and as a Heritage Scholar in Calgary. In 1991, he became full professor at Simon Fraser University, British Columbia, where he continues full-time. His research has led to new clinical applications for controlling prosthetic limbs and for reanimating paralyzed limbs, innovations for which Hoffer and his team were awarded 22 patents. In 1997, Hoffer founded Neurostream Technologies to develop Neurostep, a fully implanted pacemaker-like device for hemiplegia, and served as chief scientific officer until the company was acquired in 2004. He then co-founded Bionic Power Inc., a company that develops biomechanical energy harvesters and powered exoskeletons to augment human performance and to improve the gait of children with cerebral palsy.
In 2007, motivated by his mother's tragic failure to wean from mechanical ventilation while in intensive care following pneumonia, he conceived a new therapy to restore independent breathing using a temporary transvascular stimulation catheter to activate the diaphragm muscle. He founded Lungpacer Medical Inc. in 2009 and served as the company's chief scientific officer through 2016. To date, Lungpacer has raised over $80 million in private funding, received a dozen industry awards, has been granted 93 patents (of which Hoffer is the sole inventor in 31 and a co-inventor in another 44) and carried out pilot clinical trials in Paraguay, Europe and the U.S. With support from the FDA's Expedited Access Pathway, a pivotal trial is underway in over 40 U.S. hospitals.
Since 2017, Hoffer has redirected his research efforts to developing innovative, non-invasive methods to help golfers with tremors or focal dystonia to better control precise movements required for putting and chipping.