Philanthropy
International Family Affair
The College's Parent Leadership Council (PLC) includes parents of current and recently graduated Harvey Mudd students who are committed to building community among our parents and fostering supportive relationships between parents and the College. Parent ambassadors Victor and Maggie Li P23, who live in China, are building the PLC community on an international scale. Here they discuss how membership in the PLC has given them a sense of inclusion and why they see their involvement as a potential channel for helping international students.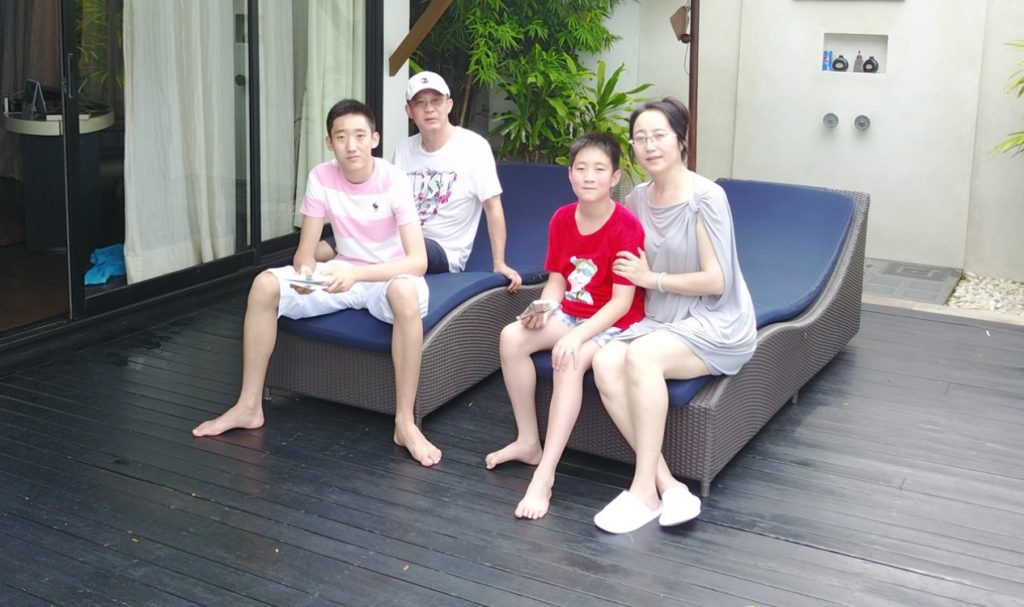 What do you like about the Parent Leadership Council?
It is an access and platform to be close to HMC. As the parents of an international student, we are far away from the school physically. To be a PLC member is an effective way for us to be up-to-date on campus life and to be close to HMC, to our beloved kids there. What's more, all the PLC parents are so caring and committed to HMC community. It's like a warm family.
Why did you decide to become parent ambassadors?
More Chinese students are joining HMC. Since Christmas 2018, when our son Derek got his HMC enrollment letter, there have been so many email exchanges with the faculty, especially during the pandemic. All parents' concerns might be quite the same, and our experience might be helpful for other newly joined Chinese families. [Our involvement] might also help relieve some of the communication workload of HMC faculty, especially owing to the language and culture difference. We are so thankful for the caring HMC community and like to contribute.
How has the College been able to better support the Chinese parent community?
[In China], we don't have easy access to the Facebook HMC group, so the regular PLC update emails have been very helpful. We share the updates in the HMC China WeChat group. Direct email exchange with HMC faculty and college advancement staff has always been very smooth and timely. They address our concerns and pro-actively send email reminders for the international students or families. This is a big relief for all the Chinese parents, especially under the pandemic. Through the PLC channel, we successfully addressed some concerns, such as early check-in to dorms during summer 2021 and international student access to dorms over winter break.
What concern/project are you working on now?
We're interested in partnering with HMC faculty and staff to provide more support to the Chinese students after graduation, whether they continue their education or find a job. Under the current COVID-19 threat and other concerns, there seem to be increased restrictions on the Chinese students. We would like to build awareness among international students about existing HMC resources and to help expand these. As part of this project, we plan to start with some Chinese students on campus or alumni, getting their feedback and experience on HMC life and their advice preparing for graduation. We'd also like to help the College find more ways to take advantage of HMC graduates' and parents' resources to provide additional support to the on-campus students as they prepare for graduation.
If a parent wishes to become more involved at Harvey Mudd, what do you suggest?
Don't be shy, and no need to evaluate if your contribution to the school is too limited. The willingness itself is recognition and support of HMC. We're always impressed by the close and warm family atmosphere of HMC, thanks to the efforts of PLC. Just sending an email to the school or to the PLC sharing your relevant resources and experiences would easily open a door. For information about volunteering at HMC or with the Parent Leadership Council, contact Jennifer Green (jgreen@hmc.edu).