Student News
Dance and the Diaspora
During his year as a Watson Fellow, Lam Huynh '18 will seek commonalities among Vietnamese dance communities around the world.
Lam Hunyh '18 keeps a quote from his mother on his iPhone: "In this country, no one will describe you as American when they first see you. The first thing they will notice is your yellow skin; and your Asian face. You don't have white skin, you don't look like them. They won't treat you as one of their own. In some ways they are right. You are not fully American; you are, at heart, Vietnamese. You look, live and speak Vietnamese. Vietnamese blood runs through your veins, and Vietnamese culture is embedded in how you walk this world. … Your roots are the foundation of who you are."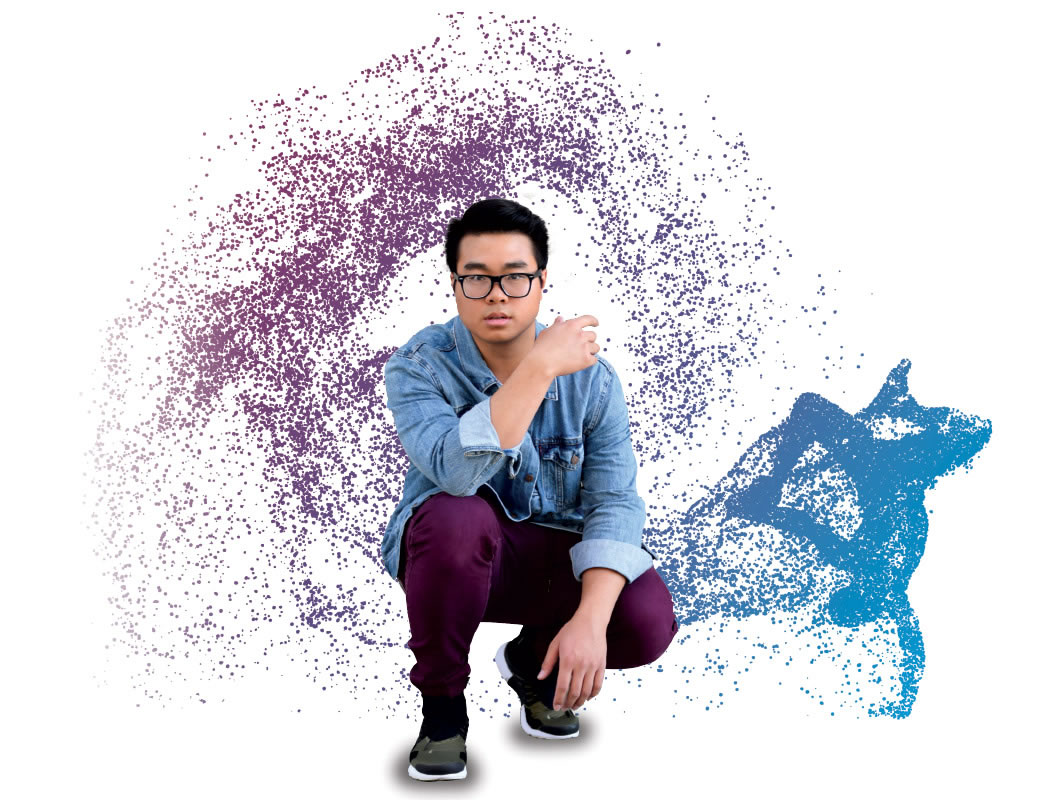 For Huynh, human experience, formed as it is by nature and nurture, geography and history, also includes membership in the Việt Kiề u: the vast diaspora of Vietnamese people living outside of Vietnam.
"I was raised not feeling as conflicted about my identity as other people," Huynh says. "My mom raised me wanting me to take in everything that's great about American culture and also Vietnamese culture. Her stories got me thinking a lot about the Vietnamese refugee experience."
Huynh's parents met in Southern California. His father, Loc, came to the United States from Vietnam before the end of the war in 1975. Huynh's mother, Huyenco Pham, arrived in 1992, one of 800,000 refugees who fled Vietnam by boat to settle abroad.
"A lot of her family and friends escaped by boat in the first or second wave, but she couldn't escape right away," Huynh says. The eldest of seven children, Huyenco Pham had to care for her siblings. Their father had been taken as a prisoner of war. "She went through over a decade of starvation and nearly died many times. She sees herself as a refugee. They came because they had to escape and ended up here. That played into how she raised me. She reminded me not to forget my roots."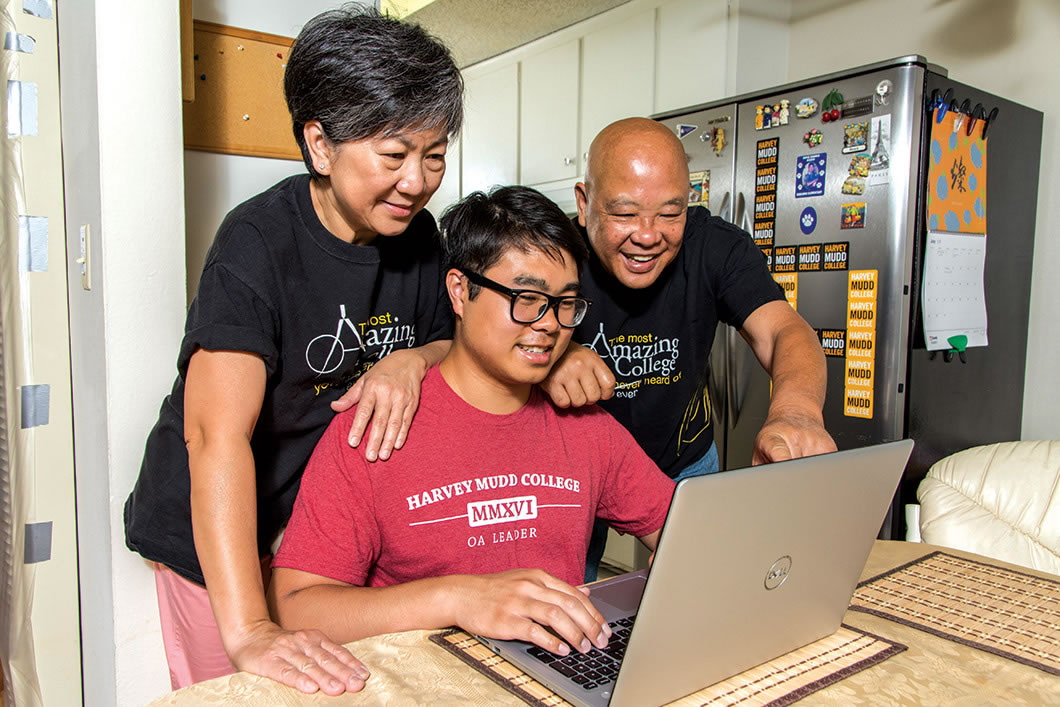 If Huynh wondered, as a child, how his experience as an American fit with his Vietnamese roots, he likely wouldn't have had a way to express that verbally. But in his freshman year in high school, he discovered an interest that, even without words, would become a way to understand himself and others like him: He found street dancing.
"I was watching this TV show called America's Best Dance Crew," he says. "It was all hip-hop and street dancers. I noticed that half of one group's members were Vietnamese. I felt like I had role models."
Huynh and his friends became obsessed with street dance, studying YouTube videos and practicing whenever they could. "I started breaking," Huynh says, "but I didn't stay as a breaker because when I was practicing I made too much noise in my house. My parents would freak out." So, he began to learn other styles of dance, like popping, cutting and waving. "I was like, wow this is also cool, and it's quiet!"
Huynh continued dancing through high school, but it wasn't until college that he found a real community of dancers.
The summer after junior year, Huynh did summer research at Northwestern University. Living alone for the first time, away from family and his community at Harvey Mudd, he looked online to find dance communities in the area. "I went alone, and there were just people dancing," he says. "They welcomed me. It was kind of scary at first, but I decided to just jump in and dance."
When he returned to Harvey Mudd, Huynh joined more dance communities in the area. He also joined the Asian Pacific Islander Sponsor Program at Mudd (APISPAM). That's when thoughts he'd been unable to formulate about the connection between dance and the experience of Việt Kiều became clearer.
"The Vietnamese/dance connection was in the back of my mind, but I didn't have the vocabulary to dissect it and think about it. Why are there so many Vietnamese in these dance groups? Being in APISPAM allowed me to have access to other spaces where I could be in communities that talk about race with extensive vocabulary," he says.
"Asian-American identity, perceptions of mental health in Asian-American communities, loss of language, intergenerational trauma. It clicked for me that this vocabulary can be used to think about why Vietnamese people dance. We had extensive conversations about what it's like to be the children of refugees. Where do we stand now, given our parents' experiences? Where are we as part of this diasporic community? All these conversations are happening, but no one is talking about dance."
Interested in exploring the topic further, Huynh applied for and was awarded a Thomas J. Watson Fellowship. Huynh will spend a year studying the Vietnamese diaspora—which spans the world—in France, Germany, Netherlands, Japan, South Korea, Australia and Vietnam.
His project, "Vietnamese Diaspora: Counterspace Through Dance," will explore how intergenerational trauma led the second generation of overseas Vietnamese toward dance, specifically hip-hop, street and urban dance.
"For me, I really think this is about intergenerational trauma," he says. "I've talked to people about this. There's a common theme of dance being healing. It gives people a community of support that's not available at home."
Though he hasn't worked out all the details of his year abroad (Huynh isn't exactly sure where he'll stay in each country), he's confident he'll find his community of dancers wherever he is.
"The dance community is really close-knit. I have a dance friends in the Netherlands; I have friends from Boston who are now in South Korea, waiting for me. I have an aunt in France whom I've never met, but potentially, I could stay with her."
One thing he's sure of is that he'll spend the longest time in Vietnam, perhaps three months. "There are huge dance communities in Vietnam. I feel like I've been looking from the lens of the diaspora. I want to see what the difference is, if there's a commonality with the diasporic community. I want to see if I can find myself in communities around the world."