Wine and Spirit
Volunteers like Chris Strieter '10 help restore Sonoma County communities deeply affected by wildfires.
One Monday morning last October, Chris Strieter '10 woke up in his San Francisco apartment and checked his smartphone, the start of a typical workweek. Instead of the usual messages from his business partners, friends and family, though, he saw a barrage of urgent texts asking him if he was safe.
"There were a ton of messages saying 'Are you OK?' and I was confused at first because I had no idea what had happened. That's how I found out about the fires," says Strieter, referring to the wildfires that ravaged California's Sonoma, Napa, Solano, Lake and Mendocino counties last fall, some of which took 20 or more days to contain.
The evening before, Strieter—a Sonoma County native—had spoken to his sister, who is married to a firefighter and reported that blazes were starting, as they generally do every fall. But nothing prepared him for the charred ruins he saw as he poured over messages and Facebook posts from his friends across the area.
"Some of them had only a few minutes to evacuate, and they barely escaped with the clothes on their back," he says. "I knew that a lot of people would need help urgently."
Born and raised in Sonoma County and a founder of a premium Sonoma Coast winery, Senses Wines, Strieter felt compelled to help. He immediately tapped into his extensive personal and professional contacts, mostly in the wine and food industries, to organize emergency assistance. An entrepreneur with a gift for management—he serves as vice president of business development at Senses Wines—Strieter created online resources to share updates and bring together evacuees and resources such as temporary places to stay.
"Everyone, locally and globally, was asking me how they could help," Strieter says.
His relief efforts quickly snowballed. The digital resources sparked a YouCaring crowdsourcing campaign that by the end of the week had raised
$50,000. Building on that success, Strieter launched Senses Wines' Rebuild Wine Country, a charitable effort comprising of North Bay wine and food industry professionals, that works in partnership with Habitat for Humanity. Together, these groups help individuals directly impacted by the wildfires repair and rebuild their homes in Napa, Sonoma, Solano, Lake and Mendocino counties.
Strieter, who is the executive director of Rebuild Wine Country, says that to date it has raised more than $1 million from individual donations, corporate partnerships and fundraising events, including a 5K race last March that drew approximately 1,000 participants from across the region. Their goal is to raise $5 million.
"There was a lot of shock," he recalls of that fateful Monday when he first learned about the extent of the damage. "We didn't know where the fire was going or who was in its path. It was clear that pretty soon that we would need a long-term effort, and we used social media to get the story out there and raise funds."
Every dollar collected by Rebuild Wine Country goes to local Habitat for Humanity affiliates. Working with Habitat, the board of directors at Rebuild Wine Country allocates funds to the organization, which distributes the money to teams in the five affected counties.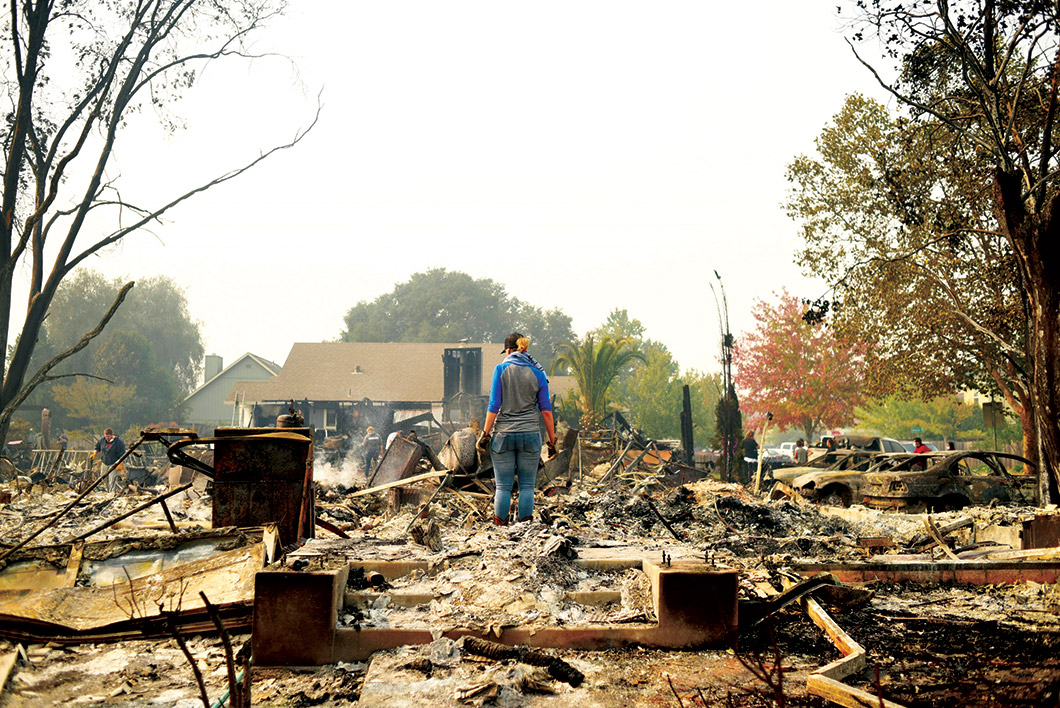 The most pressing need, of course, is housing. More than 210,000 acres and nearly 9,000 structures burned, including 5,000 homes, displacing tens of thousands of people.
"There is an estimated $3.3 million in damages for the insured losses—and the uninsured losses are probably higher," says Tim Leach, chair of the Rebuild Committee for Habitat for Humanity of Sonoma County, with whom Strieter works closely. "It was an expensive place to live and a tight housing market before the wildfires. Now many families have nowhere to return, and they cannot afford to."
"This fund is about the bigger picture in the weeks, months and years to come, protecting economic recovery for those without a roof over their head," Strieter says.
According to Leach, the losses are compounded by uninsured and underinsured homeowners who "are short as much as $100,000 and cannot rebuild," he explains.
Those who were lucky enough to have adequate home insurance became the priority of insurance companies seeking shelter for their clients. The insurers offered landlords exorbitant amounts for monthly rent, effectively gouging the market. Landlords seeking to earn a quick profit evicted current tenants, most giving only a month's notice or less, and created a new homeless population across the region.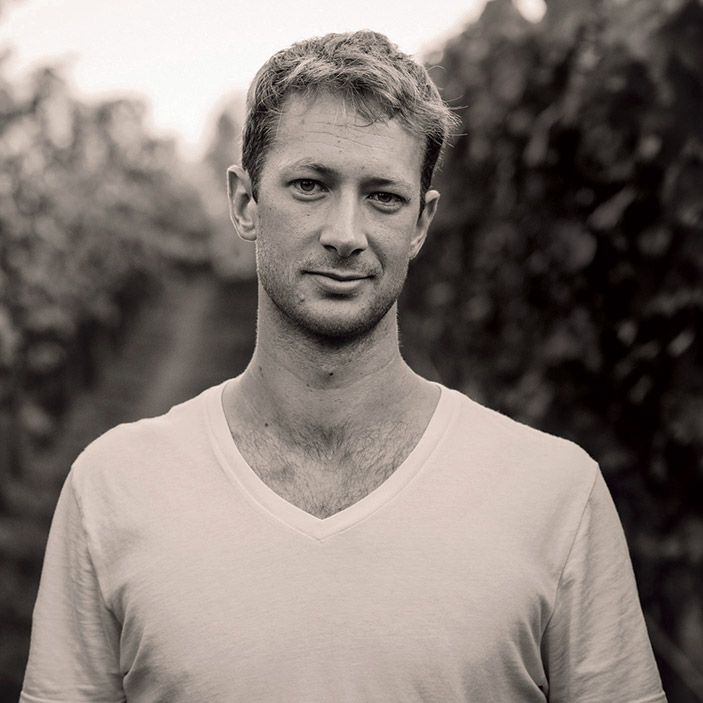 "Most are agricultural and service workers, and there's a fear they will leave the area. The families most affected by the fires are the backbone of the workforce," Leach says. "In fact, we're going into a labor shortage because we're losing the very construction workers we need to rebuild."
To address the housing crisis, Habitat is broadening its usual mission of organizing volunteers and partnering with people in their own community to help them build or improve homes.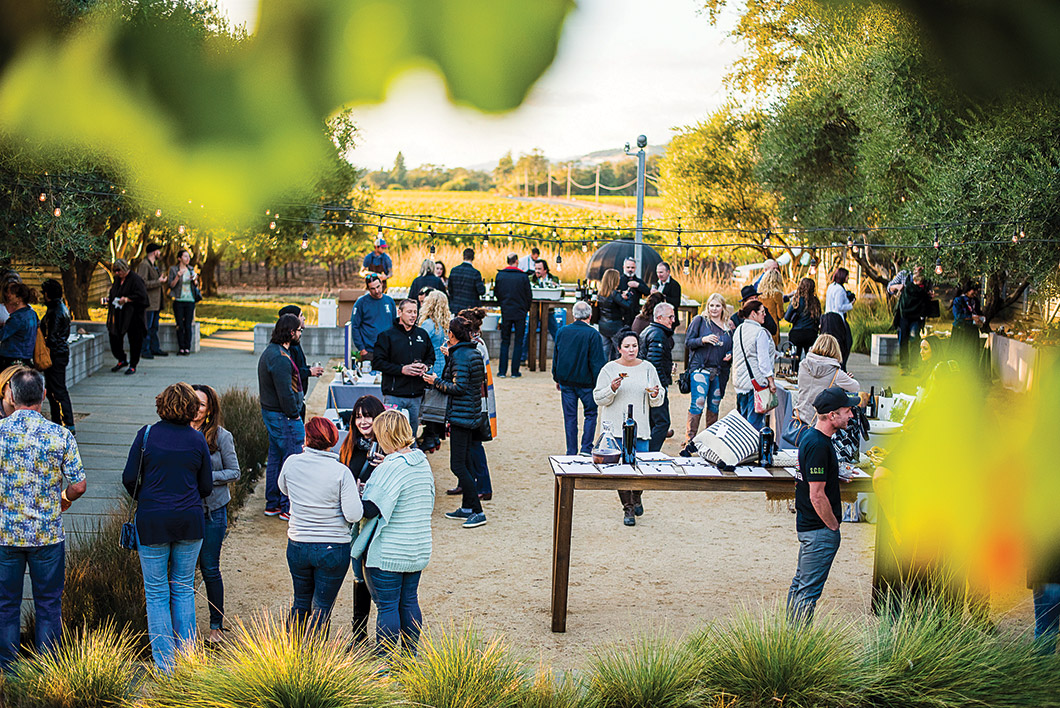 With the financial support of Rebuild Wine Country, Habitat for Humanity of Sonoma County launched a pilot project, the Sonoma Wildfire Cottage Initiative, in early June. The cottages, which measure between 500 and 600 square feet, are constructed from state-of-the-art materials, and intended to house fire survivors for up to two years. The project takes its inspiration from a Habitat initiative created after Hurricane Katrina to move people from FEMA trailers to more sustainable structures.
"It's heartwarming to see the outpouring of support in the wine industry," Strieter says. "A lot of people think—wrongly—that all the residents of Sonoma, Napa and surrounding counties are wealthy, and the people there can rebuild on their own. Nothing could be further from the truth, and that's why we're passionate about helping to restore our community."