College News
Diversity and Inclusion at Harvey Mudd
How can Harvey Mudd College join efforts to eliminate racism and do something that will have meaning and impact? In an email to the community in June, President Maria Klawe shared the College's many different approaches for addressing current issues and student requests. Here are some of the initiatives and plans underway.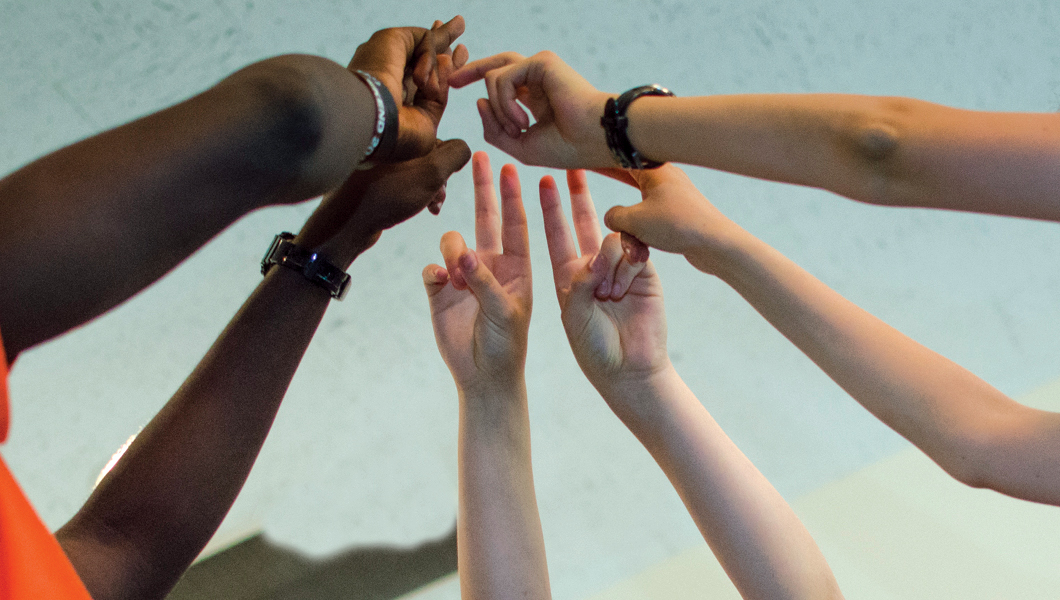 During the summer, the Office of Institutional Diversity (OID) served as lead organizer or co-host for events focused on anti-racism and diversity, including Mudd Talks events and "Shifting Narratives: Using Education as a Tool for Protest and Dismantling Systemic Racism," co-sponsored with the 7Cs' Office of Black Student Affairs.
Led by Kathy Van Heuvelen, associate professor of chemistry and associate dean for faculty development and diversity, and Darryl Yong, professor of mathematics, faculty and staff were invited to read How to be an Antiracist by Ibram X. Kendi and participate in several large or small discussion group sessions. OID staff are encouraging students to read and discuss the same text during fall semester.
The Division of Student Affairs added anti-racism sessions as part of New Student Orientation.
Harvey Mudd College became an institutional member of the National Center for Faculty Development and Diversity, an independent professional development, training and mentoring community for faculty members, postdocs and graduate students to help them make successful transitions throughout their careers.
The Division of Student Affairs established an Intergroup Dialogue Program on Race and Ethnicity. Interested faculty, students and staff will be trained facilitators for an eight-week module that engages participants to explore and reflect upon their personal and social responsibility for building an equitable and socially just society.
The offices of Institutional Diversity and Institutional Research will host a series of Equity Scorecard Sessions featuring higher education leadership expert Estela Bensimon in the fall and spring semesters. The goal is to increase knowledge about interrogating numerical data and discovering patterns that lead to inequities for students of color. Participants will gain an understanding of the Equity Scorecard process while identifying indicators for an equity scorecard for their areas.
The offices of Advancement and Academic Affairs are discussing ways to raise resources to develop curriculum that addresses systemic racism.
Vice President for Student Affairs Anna Gonzalez and Arianna Figueroa (OID) are HMC's representatives for the new Claremont-Mudd-Scripps Athletics Diversity Task Force.
Beginning with the high school class of 2021, HMC will not require applicants to submit SAT subject tests, a policy change that is expected to remove a barrier to applying to the College and help further diversify its student body.