Delej's Denouement
Inspired by his mother's story of love and loss, Robert Berkowitz '81 brings the long-lost music of Lajos Delej to life.
This is a story that spans decades-coming to abrupt halts before picking back up again, years later, on an entirely different continent. It begins in the Hungarian streets of 1941 and ends on the San Diego oceanfront in 2016, with stops at Auschwitz and Buchenwald and in California, New York, D.C. and Boston in between.
There's a lot to this story: the rising celebrity musician, the epic romance, the tragic death, the questions of "what if?" It was a story that Robert Berkowitz '81 had been hearing his whole life. And, for him, the takeaway was ultimately the music. That's where he connected.
By the time he arrived at Harvey Mudd, Berkowitz had already developed an appreciation for classical piano, having begun at age 9 to play for his mother, who spoke adoringly of Lajos Delej, the talented celebrity pianist-composer whom she'd loved and lost during the Holocaust before marrying Berkowitz' father and moving to Los Angeles in 1954.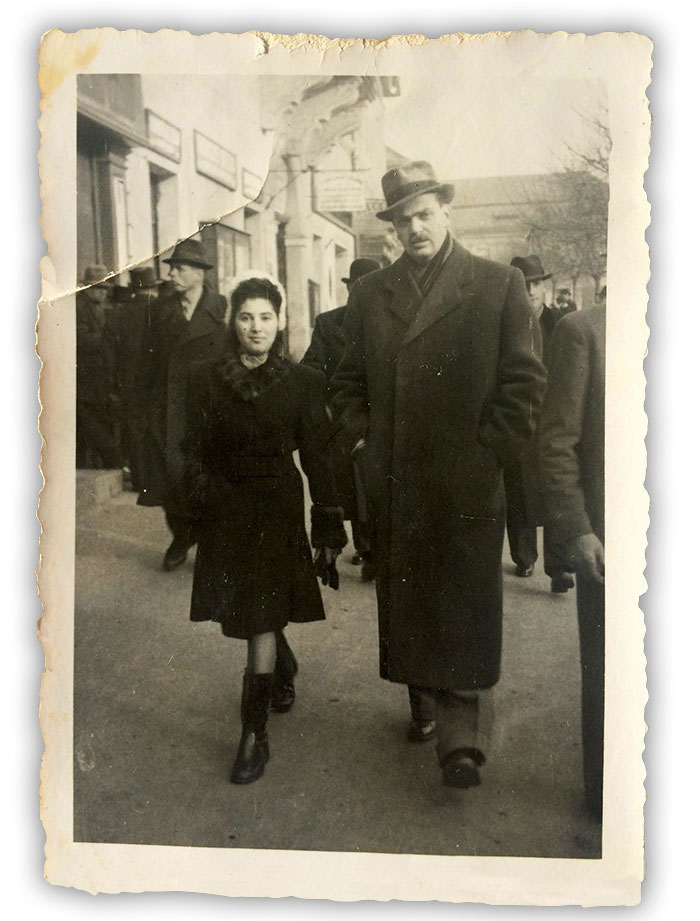 "She made Delej into this person to look up to, to model after, so I started to play the piano, too," says Berkowitz, whose father went into a nursing home when Berkowitz was only 8. "Looking back, it was like I was being groomed to be like Delej, to be in a position close to his world, so that I could understand his works when the time came."
But we're getting ahead by a few decades.
Back at Harvey Mudd, Berkowitz' musical interests extended beyond the Scripps piano benches—where he played under Alice Shapiro through the Joint Music Program—to the Claremont Four College Choir and the Pomona College Symphony. And his academic interests extended even further—to mathematics and medicine.
Music, medicine and mathematics: The three Ms that led mathematics professor Courtney Coleman to label Berkowitz "the 3M Man."
"You've got to pick one," philosophy professor Ted Waldman eventually insisted.
Berkowitz chose mathematics, but soon came to understand that he didn't really have to choose: It was all connected.
"The education I got at Mudd made all of these connections possible. It really was a perfect, encouraging environment for me to pursue humanities and my science interests. It's where I learned how to learn," says the self-proclaimed "math nerd," who managed to turn his Scripps piano recital into his senior humanities seminar project. "I'm very proud of that. It spoke to the Consortium's way of making interdisciplinary connections so students go on to have more complete and satisfying lives and careers."
It was after Berkowitz earned his M.S. in mathematics from UC Santa Cruz that he decided to satisfy that third M—medicine—at UC Davis. That, eventually, led him to psychiatry.
"The questions psychiatry asks are the most interesting to me. To do insight-oriented psychotherapy well requires the capacity to think abstractly, which is also fundamental to doing mathematics," says Berkowitz, who has been in private practice in Natick, Massachusetts, since 1991. "Math and music share something deep, and it is likely not a coincidence that so many mathematicians are also skilled musicians. Both impose formal structures on their respective worlds—the worlds of thought and feeling. Music and psychiatry also require a capacity for empathy. Listening to a patient and a piece of music both require a special ear in order to pull out what the music, or the patient, is really saying." And that's exactly what Berkowitz has done with the music of one composer in particular: Lajos Delej. His connection with his mother's near-fiancé was reinforced in 2015, when—through a long and nuanced series of near misses and unlikely happenstances—Delej's American relatives bestowed Berkowitz three of Delej's compositions. "What's so surprising about this music is that it lacks titles. It lacks tempo markings; it lacks dynamic markings. The pianist must interpret it with his own sense of what is trying to be expressed. And who better than me?" says Berkowitz, who approached the task with the same careful ear that he does his patients, taking time to read beyond the sheet music, to hear what's really being said, to interpret each composition's true meaning. "I can't help but believe Delej has personally tasked me with this."
And it was a true honor.
"It's not very often that you get to play something for the first time—without having heard it played by another musician," says Berkowitz. What's more: "We amateurs aren't given the opportunity to premier pieces. But Delej gave me that."
Indeed, in March 2016, Berkowitz premiered the pieces, which hadn't been heard or played in more than 75 years, at the New England Conservatory, where he is continuing his musical education. And then he played them again—this time in the San Diego International Piano Competition for Outstanding Amateurs, where he beat out his very prestigious competitors and took home first place.
"I mean, what better ending is there? I just have to think Delej is out there somewhere orchestrating this whole thing," says Berkowitz, adding that—for his 94-year-old mother sitting in the audience, that first place prize was secondary to hearing the music of her long-lost love being played through the hands of her son. "It was a beautiful connection. The perfect denouement."