Hacking Misconduct
Technology to connect victims and change workplace behavior
In October 2017, Harvey Mudd College president Maria Klawe and Trustee Laurie Girand were at the Computer History Museum in Mountain View, California, participating in an Alliance of Southern California Innovation working group. Together with more than 40 top technology executives, they sat down to tackle the issue of diversity and inclusion within tech companies, large and small.
As revealed in recent high-profile cases, known predators at the top of organizations are often protected by their boards of directors, who authorize payments to and silence victims with non-disclosure agreements. The result: An entire corporate culture develops against promoting talented women to the top, let alone retaining them in the ranks.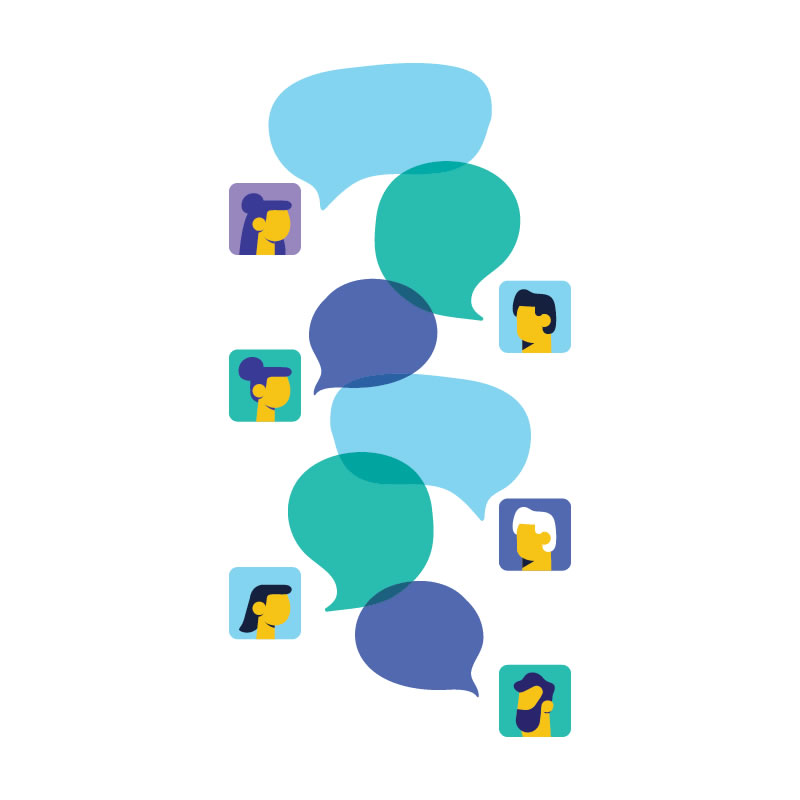 Girand, who started her career at Apple Computer and has consulted for many technology companies, including Adobe, Netscape and Sun Microsystems, is an experienced consumer advocate and philanthropist. During the working group, others proposed proactive ideas for advancing diversity and inclusion, but few emphasized dealing with systemic elements of sexual misconduct that impede progress. She thought technology could address intentional perpetrators, so she set out to create a solution. The site, I'm With Them (ImWithThem.org), launched Jan. 23, 2019.
Girand applied her earlier consumer advocacy experience. In 1996, when her young daughter was poisoned by contaminated, unpasteurized apple juice, Girand marshalled her forces with STOP Foodborne Illness and got the FDA to change its regulations. During this time, Girand learned that many victims are willing to come forward if it will prevent others from being victimized but are often isolated from one another and prevented from organizing. It gave her an idea of how to tackle sexual harassment with I'm With Them.
Girand recruited Diana Arreola and Monica Acosta, two Scripps College students registered in Harvey Mudd College computer science classes as part of their off-campus major program. Alongside her husband, Scott McGregor, former CEO of Broadcom Corp., they then set up I'm With Them as a nonprofit. Together, they built a web app to privately connect victims of work-related sexual misconduct by a common perpetrator.
With a B.S. in electrical engineering and computer science from Princeton and an MBA from Stanford, Girand is fascinated by networks and systems.
"Studies show that approximately 90 percent of workplace sexual misconduct is never reported," Girand points out. "We know that perpetrators intentionally isolate their victims, and systems then treat their complaints separately, like Whack-a-Mole."
Criminal behavior is also often pattern-based, and this lends itself to data collection. To populate the database, I'm With Them has victims describe what's happened to them, not as testimony, but as facts (data points). They characterize their experiences on the site by checking boxes and clicking on/off buttons. Data patterns of perpetrators and experiences can then be matched to others, linking victims of the same predator together. The site does not advocate for the victim— they get to make decisions about what to do next for themselves.
"I'm With Them is unique among solutions today," says Girand. "It privately introduces victims to one another, given that they have a perpetrator of sexual misconduct in common. It is organization-independent; no organization has to first commit to it. It does not share any other information, and is not intended to ever be a reporting mechanism. It is intended to overcome barriers to reporting, by increasing confidence that their experiences will be heard and supported."
To build the site, Girand reached out to Colleen Lewis, McGregor-Girand Associate Professor of Computer Science, asking her to recommend some bright students.
"Professor Lewis had personally worked with Diana and Monica on research the previous summer and highly recommended them. I cannot advise students enough: Get to know your professors because they are a valuable resource."
Acosta jumped at the opportunity—she was looking for a chance to use her technology skills in a socially meaningful enterprise. As part of her computer science studies at Harvey Mudd, she'd taken the Intro CS series (Introduction to CS, Principles of CS, and Data Structure and Program Development) Software Development, Algorithms, Programming Languages, Computer Systems, and Computability and Logic.
"I'm now also currently enrolled in Data Science Ethics," says Acosta. "But because of my courses at HMC, I already had the skills necessary to meet Laurie Girand's requirements. Diana and I built out the I'm With Them site using Ruby on Rails and PostgreSQL. My hope is that our work will help cultivate a safer workplace environment for people of any gender or racial background."
Some of the early press coverage raised concerns about how the site asks survivors to sign up with a high level of personal disclosure required. Girand is happy to unpack the process and explained exactly how it works:
"As a nonprofit created for social good, we are intentional about the data we request," she says. "To protect our users, we need to ensure that people who enter data are who they say they are. To do that, at registration, we gather just enough to verify identity with a secure third party. The rest of the data entered is not personally identifying. It's all about detailing the perpetrator and characterizing the incident concerned."
Once the system finds matching profiles of perpetrators, with permission of the victims, it introduces the victims to one other. Only names and email addresses, and the fact their accounts match, are shared. Nothing else. Then it's up to them. The site does not share other data, nor does it handle communications between victims.
"The very purpose of the site is to introduce victims to one another so they can mutually share their experiences. This means we advise that anyone uncomfortable with sharing should not use the site," said Girand.
I'm With Them has an explicit (and easy-todigest) privacy policy to maintain the privacy and anonymity of its users, except between the victims who intend to meet, within legal means.
"We are so committed to our users' privacy, that we state that if there were a change of control, we will delete all data from the system. We know of no other nonprofit or for-profit that says that," Girand says.
A STEM advocate, McGregor has taken an active role in I'm With Them, serving as secretary and treasurer of the nonprofit. Retiring from Broadcom Corp. in 2016, after over a decade as CEO, McGregor is 100 percent behind his wife's initiative toward change.
"The culture of a company and tone at the top makes a huge difference in the frequency of such behavior and how it is dealt with," says McGregor. "In my leadership roles, I've endeavored to create a culture that enables and encourages women. I strongly support Laurie's leadership of I'm With Them as a new tool to empower victims of sexual harassment and to discourage serial offenders."
"Our society is making great progress on diversity and inclusion. Yet progress will be held back by those who abuse their power," Girand says. "By enabling victims of serial misconduct to find each other and prove a pattern of behavior, we believe justice can prevail. I'm With Them has the potential to end unethical and toxic work environments so everyone can thrive."