Faculty News
Retirement Reflections
Four longtime faculty members, all named Honorary Alumni by the Alumni Association Board of Governors, are venturing into retirement after many productive and impactful years. Here's a look at some of their interests, memories and plans.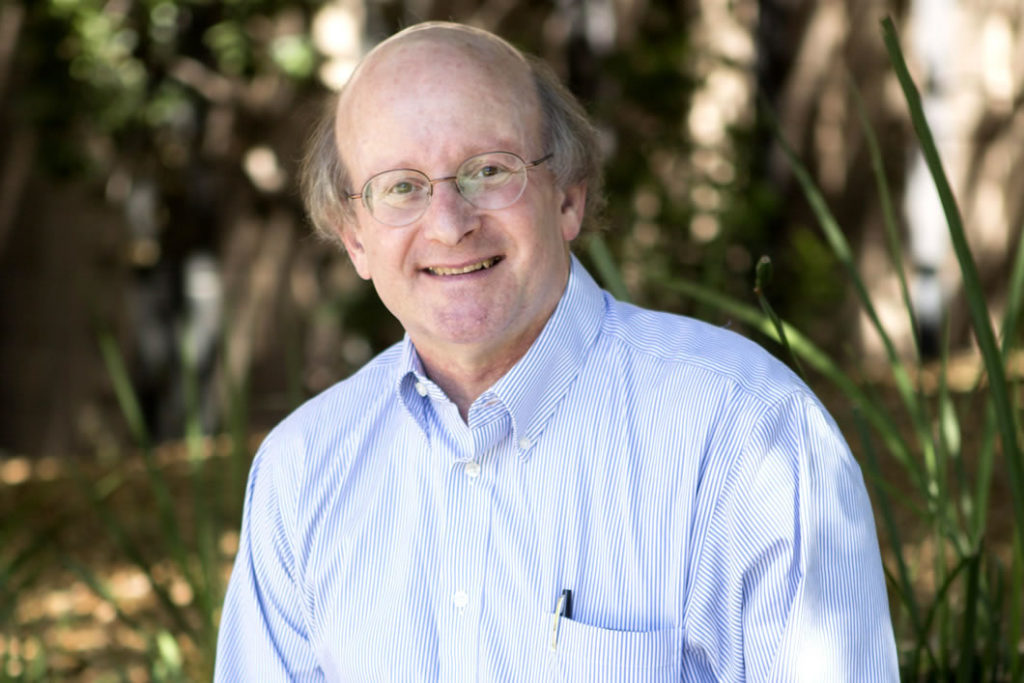 Hal Barron, professor of history emeritus (1979) Barron is an expert on U.S. social history, specializing in rural life. He has written or spoken about the history of agrarian society, the portrayal of rural life in American culture, citrus culture in California, the history of crossword puzzles, issues of immigration and ethnicity, and the experiences of Japanese Americans and Jewish Americans.
Classroom memories: "I thoroughly enjoyed developing a new course about Los Angeles history as an HSA 10 section. In I Love L.A., I focused on the rich mixture of different races and ethnicities that has characterized that history from its beginnings and shaped its social, cultural, and political development. It was particularly gratifying to me, and a testimony to HMC's ability to change and grow, that the last time I taught this course, it had a majority-minority student enrollment. That would have been unthinkable when I first started teaching here."
Retirement plans: "[Wife] Kathy and I are expanding our cultural horizons and regularly go to lectures, seminars and museum exhibits, especially about Los Angeles history. We have the L.A. Phil and the L.A. Opera, and I am now a student at Pasadena City College, where I am taking the course History of Opera. There is bicycling (bright-colored spandex and all), cooking, exploring new restaurants (much more difficult without Jonathan Gold as our guide), political work to resist the current administration and numerous opportunities for Jewish life and learning."
Fun fact: "I actually won some money as a contestant on Jeopardy!"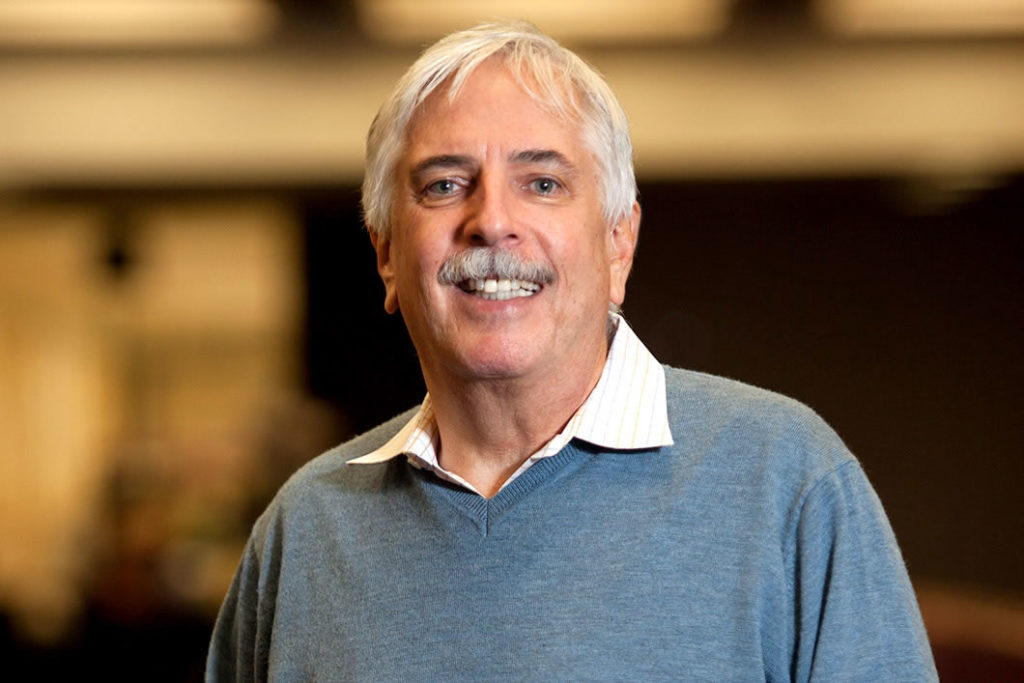 Mike Erlinger, professor of computer science (1981) Erlinger researches computer networking and has worked extensively in the areas of network security and management, including: intrusion detection systems, intrusion alert formats, secure protocols, and integration of security systems into network management systems. He also researches K-12 computer science education and is passionate about increasing computer science awareness in youth.
Observations:
Five years in, computer science became a department
11 years in, computer science became a major
30 years in, computer science became the national leader in percentage of women majors
38 years in, computer science is arguably the largest major at HMC
What I learned from students: "Persistence and patience."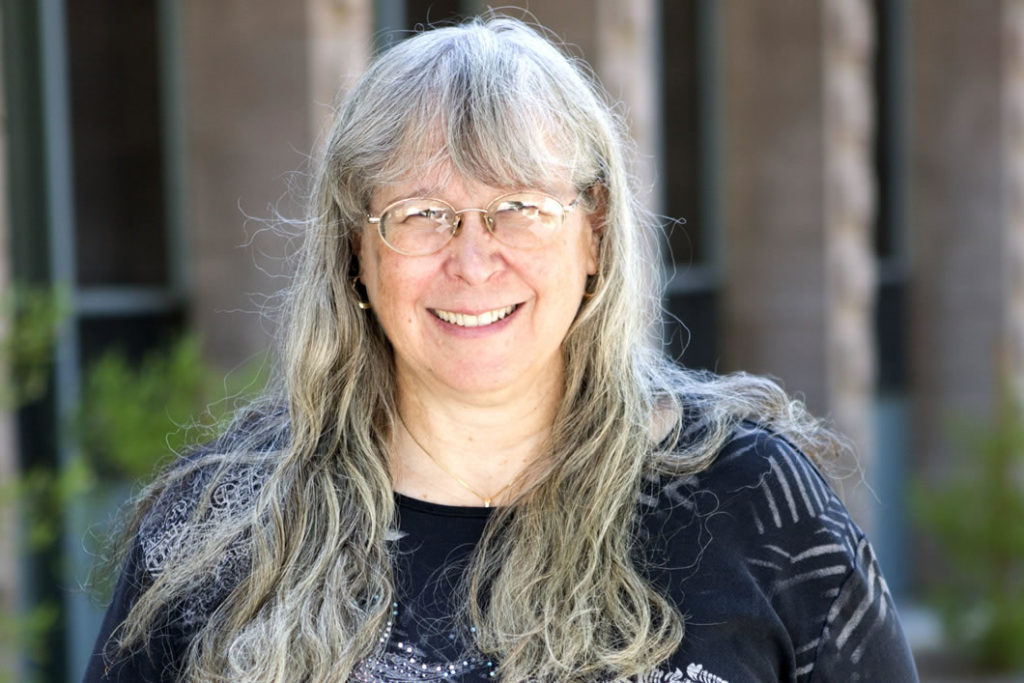 Patti Sparks, professor of physics (1989) Sparks' work involves the design, making and study of magnetic device structures, including a new class of devices based upon the property of giant magnetoresistance, increasingly important in sensor and data storage technology. She is well-known for being a staunch supporter and mentor of students.
What I learned from students: "There was an E&M rule regarding change/ reflection I always needed to refresh in my mind before teaching it. And I admitted this to the class. There was a student who in class looked at me with a blank face when it came time to teach this rule, and he said "low to high add a pi." I will remember the look on his face forever. And from this day forward this phrase has stuck in my mind and has been passed down to from class to class via the student network."
Classroom memories: "I love physics and food and teaching the science behind what is happening when cooking. One of the things we have the students do is to take their cooked masterpieces and share them with the CS 5 students, who usually have office hours at the time the class is offered. One day a student commented on how nice it was to give people warm cookies, a special add-on to their college education. This put a smile on my face."
Retirement plans: "I have been quilting for 17 years. I recently had my second pattern published. I like working with geometric designs and making the fabric sing. I told my daughters, when I retire I would live closest to the cutest grandchild. I have one, so this would mean I should be moving to Maryland. But one can change their mind, right?"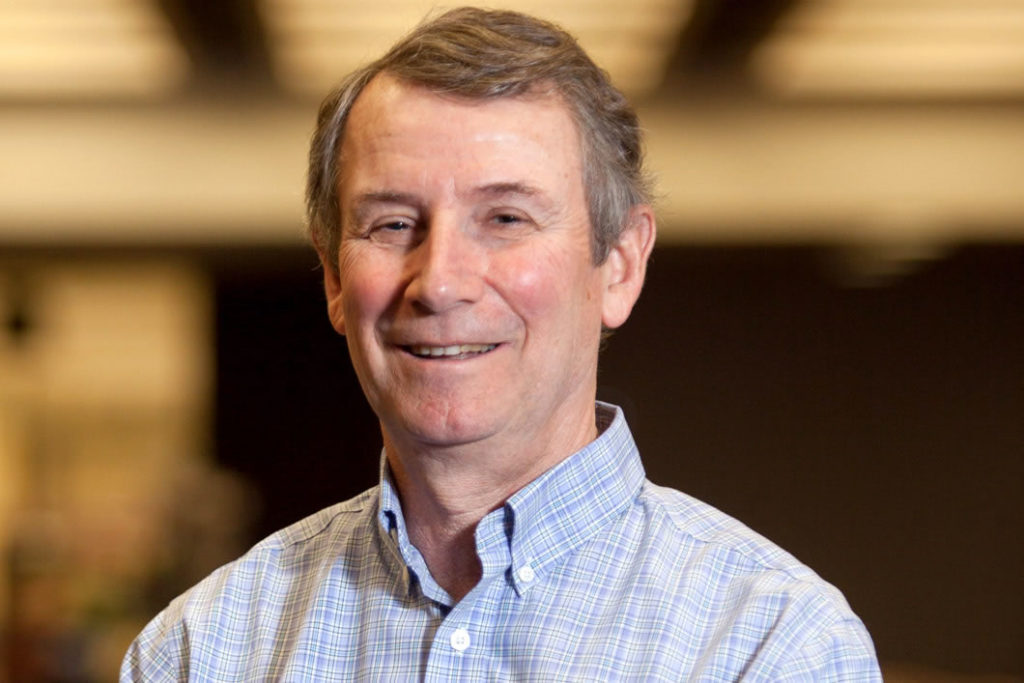 John Townsend, professor of physics (1975) Townsend's primary research interests have been in particle physics, although he has also done some work in nuclear arms control, an area that might be called public interest science. He was chair of the College's first major revision of the Core Curriculum, served four five-year terms (21 years) as physics department chair and introduced the off-campus major. He is the author of two textbooks: Quantum Physics: A Fundamental Approach to Modern Physics and A Modern Approach to Quantum Mechanics.
What I learned from students: "One of the things I learned was how challenging physics is as a discipline (which I well knew when I chose it as my major as an undergraduate) and the joy I had when I succeeded in getting students interested in and motivated to understand the subject."
Impact: "My books may turn out to be my most significant professional accomplishments since, in both cases, I am advocating for a sea-change in the way quantum mechanics and quantum physics (what used to be called modern physics) are taught for undergraduates."
Fun fact: "I worked closely with the astronaut Sally Ride, right after she retired from NASA."