College News
Sustainable Design and Solutions
Takeaways from the Hixon Center's second biennial conference
The Hixon Center for Sustainable Environmental Design welcomed more than 100 attendees and presenters from across The Claremont Colleges and Southern California to its second Biennial Conference for Sustainable Design and Solutions Oct. 5. The goal of the conference was to highlight the urgent need for action toward sustainability, while showcasing the rich and creative ideas and solutions that people and organizations everywhere are testing and implementing.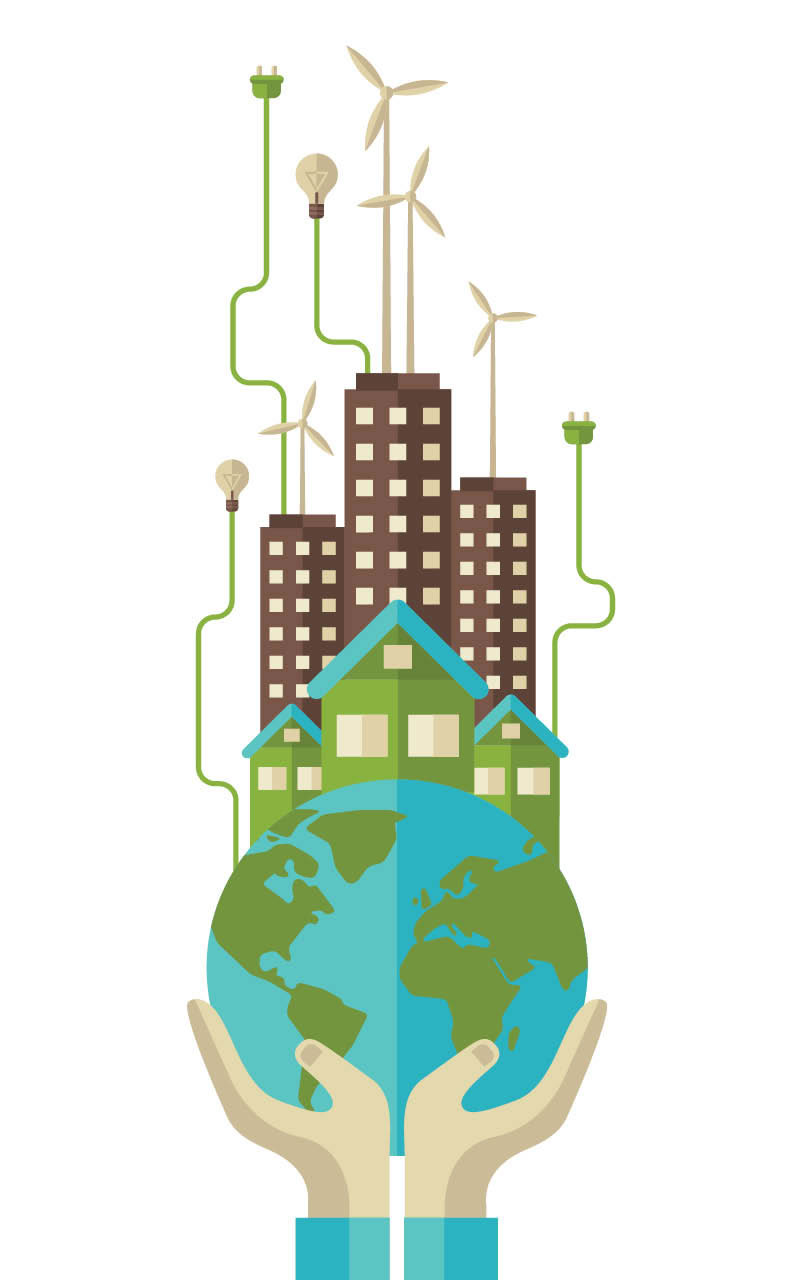 Climate change resilience and adaptation were a main strand of the conversations at the conference. For example, a panel on Sustainable Transportation and Infrastructure featured Sabrina Bornstein (deputy chief resilience officer, Los Angeles), Professor Julie Medero (computer science, HMC), and Professor Paul Steinberg (political science and environmental policy, HMC) and was moderated by Louis Spanias, the Hixon Center's sustainability program manager. It cut across a number of areas, including the importance of personal behavioral changes and the use of technology and smart infrastructure to identify and manage gradual, long-term threats, such as rising temperatures, as well as sudden, temporary shocks like earthquakes and heat waves.
The role of technology was further demonstrated by Warren Roberts (CGU) in a workshop on the sustainable benefits of drones and by posters and presentations throughout the day, including on intelligent air quality monitoring and micro-grid systems for reliable energy supply in low-resource settings. Sometimes, applying lessons from environmental history can further enhance technology's benefits. Professor Teresa Spezio from Pitzer College demonstrated this with her book presentation on how the oil spill off the coast of Santa Barbara in 1969 and resulting community pressure gave rise to a proactive approach to comprehensive federal environmental policy. The breadth of topics showcased at the conference was thus a powerful reminder of human ingenuity and the ability of people to come together to tackle complicated, pernicious problems.
Another thread connecting the day's programming was the need for science-based and moral leadership, which was eloquently examined by keynote speaker and Claremont City Council member Joseph M. Lyons. Drawing on his own experiences in personal and civic life, he reminded the lunchtime audience that those small, everyday actions to live more sustainably and talking with people who might not agree with us are just as important as the big steps we expect government and the international community to take. His conviction that both community and individual leadership matter is reflected in the resilience and solidarity of communities in California and all over the world ravaged by climate change-enhanced wildfires, droughts and extreme temperatures.
Since the path to sustainability is an endurance race that is exhausting and sometimes depressing, the Hixon Center hopes that the conference succeeded in nurturing both the mind and the spirit, promoting new ideas and partnerships, and supporting our students in exploring ways to contribute their knowledge and passion towards a sustainable future.