Faculty News
Farewell for now
The Office of the Dean of the Faculty helps oversee the academic program, supports the faculty in their teaching and research, administers existing academic programs and explores new teaching and learning initiatives. Jeff Groves has led this charge—with his staff of 25—for the past five years. At the conclusion of the 2017 academic year, Groves stepped down from the position to begin his transition back to teaching.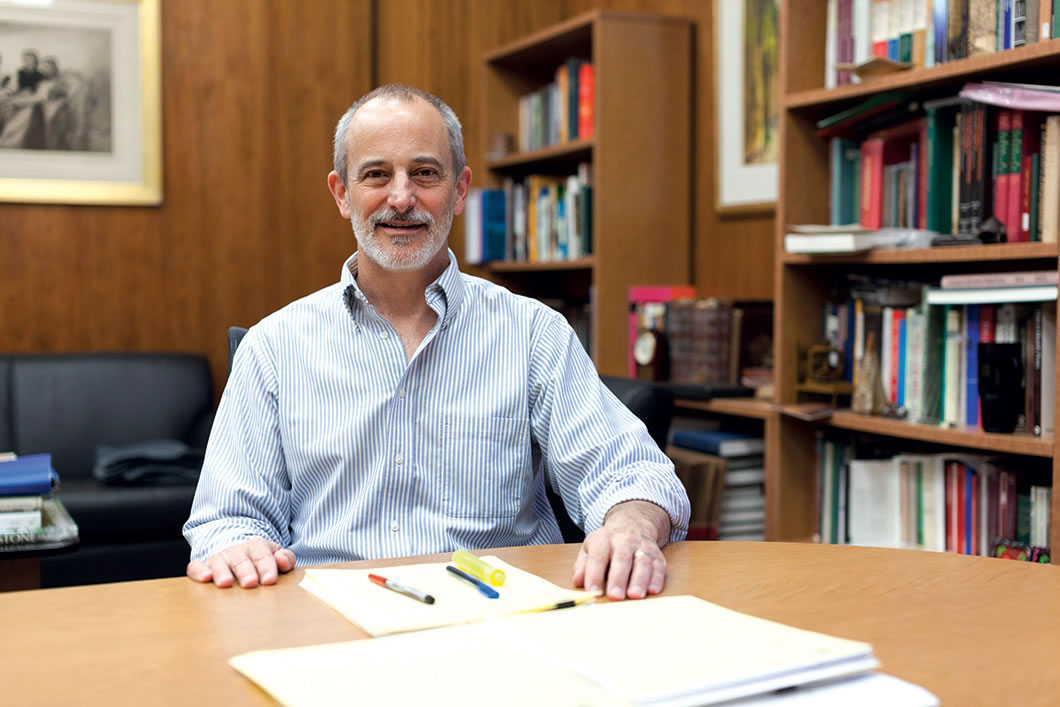 The board of trustees approved a resolution in his honor, noting his accomplishments. During Groves' tenure, the College established the Walter and Leonore Annenberg Chair in Leadership and hired two dozen faculty, including the first Annenberg Professor of Leadership and the Hixon Professor of Sustainable Environmental Design. The resolution praised Groves' ability to build highly collaborative relationships, his talent in leadership, his thoughtful counsel and his commitment to the mission of the College. The trustees thanked him for his "tireless service and dedication as an exceptional humanist."
Needless to say, Groves is looking forward to having a little more free time now that his tenure as dean is over. "There are a number of things I enjoy doing that I haven't had much time for as dean," says Groves, who is on sabbatical for 2017–2018. In addition to gardening, woodworking, hiking and fly-fishing, Groves plans to spend time with his wife, Teresa, and their families.
"I will miss collaborating with my staff, department chairs, associate deans, faculty members, staff in other areas and counterparts at the other colleges," he says.
Lisa Sullivan assumed the role of dean of the faculty July 1. Stay tuned for more about Sullivan in the fall/winter issue.