A Brain for Science; A Heart for Art
A neuroscientist paves the way for emerging artists.
You might say that scientists and artists are complete opposites. One is guided by facts and reason, the other by emotion. Theoretical physicist and abstract acrylic painter Paul So '88 doesn't see it that way. "To me, artists and scientists are actually very similar. Both are trying to understand how the world works," So says. Scientists see the world in a logical way and use the scientific method to explain their surroundings, while artists focus on the aesthetic connections between things in their environment, he explains.
Not wanting to choose between his two passions, So has made a career out of doing both science and art. He is a professor of physics at George Mason University in Fairfax, Virginia, where he applies dynamical systems theory and statistical mechanics to understand how large networks of neurons in the brain communicate. He's also the founder of Hamiltonian Artists, an innovative career incubator and professional development fellowship program for visual artists, modeled after his own post-doctoral training in science. Most recently, he's developed ArtView, a sustainably designed building aimed at better integrating artists into the community by combining residential condos for art enthusiasts and live/ work spaces for working artists.
So credits Harvey Mudd with fueling both passions. "My dual interest in science and art started at Mudd," he says. The physics and math major finished his required classes early and wanted to try something completely different, so he began taking studio art classes at Scripps and Pomona colleges, eventually completing enough credits to fulfill the requirements for a studio arts degree.
"I started painting from that point on and even participated in a few art shows," So says, until his PhD research in physics at the University of Maryland began to occupy all his time. He completed a postdoctoral fellowship at the George Washington University School of Medicine and the Children's Research Institute of the Children's National Medical Center and then became an assistant professor of physics and astronomy at nearby George Mason University.
I decided to duplicate my experience as a scientist and create a kind of postdoc program for artists.

— PAUL SO '88
"After I became a faculty member, I realized I wanted to become involved in the art community again, so I started thinking about how I could combine my dual passion for art and science," So recalls. During a postdoctoral fellowship, scientists receive training in how to be a professor, learning how to write grants and how to present their work in a professional manner. "I realized there was nothing like that for artists. Unlike scientists coming out of a PhD program, when artists finish their MFA, they are expected to fend for themselves," So says. "I decided to duplicate my experience as a scientist and create a kind of postdoc program for artists."
In collaboration with the Hamiltonian Gallery in Washington, D.C., So founded the non-profit Hamiltonian Artists, a career incubator for visual artists, while on sabbatical in 2007. The following year the first class of Hamiltonian Fellows began their training.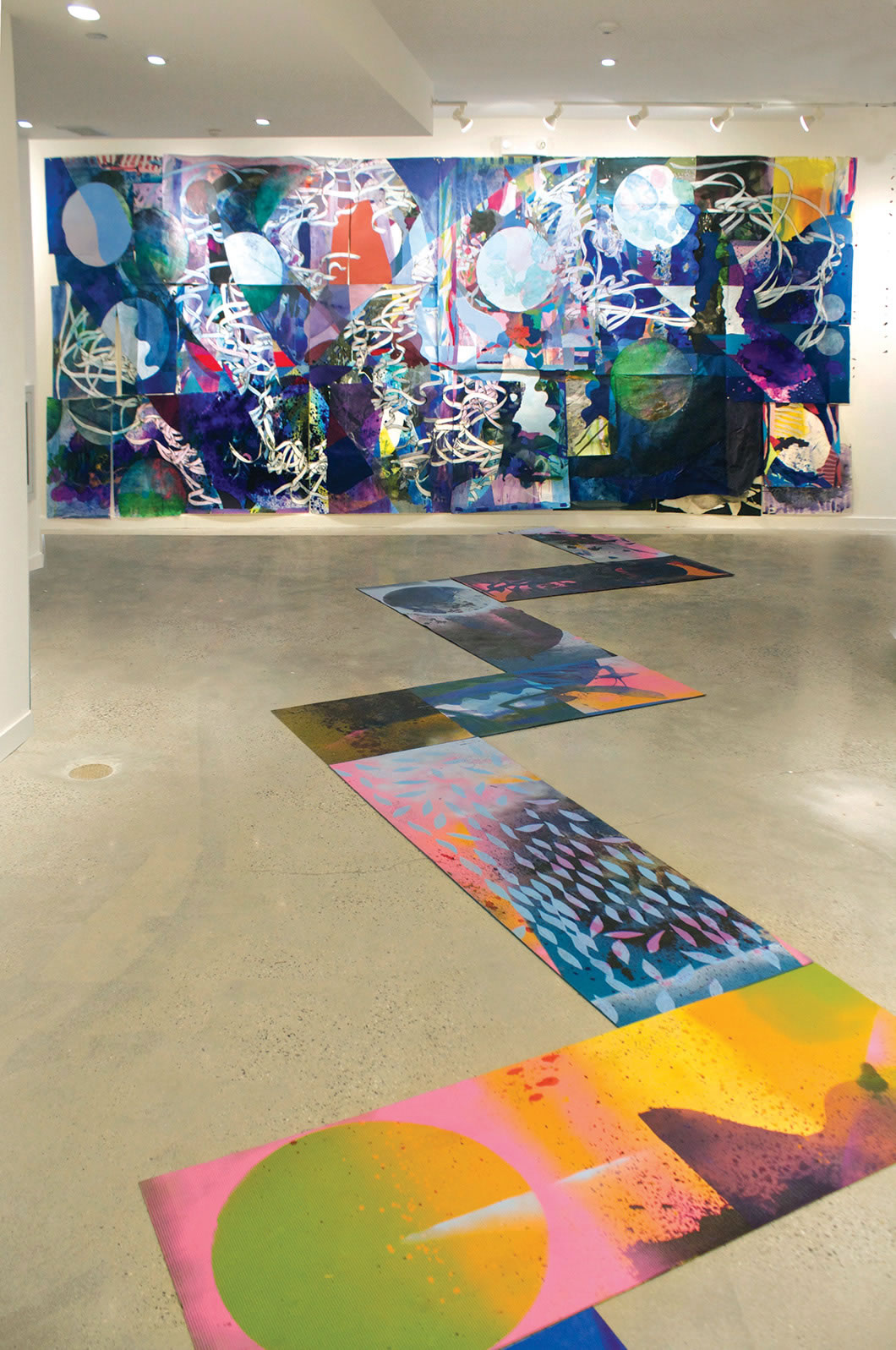 "Hamiltonian Artists is very much like a postdoc," So explains of his innovative approach. "Our two-year program provides emerging artists with a group of more established mentors as well as with other fellows so that they can interact and exchange ideas. It's very similar to a laboratory environment."
The 10 fellows each year receive significant career development support in the form of critiques, studio visits and lectures. In addition, Hamiltonian Gallery provides fellows with the commercial representation and promotional aspects needed for their professional development.
Katherine Mann, a fellow from 2009 to 2010, says the Hamiltonian program gave her the foundation to start and maintain her career as a practicing artist. "The community of fellows is a gift that keeps on giving," says Mann, now an adjunct professor, professional artist and mother of two. "Gallery representation, two solo shows and two group shows, as well as a variety of art fairs, gave me my first understanding of what it means to be a practicing artist."
Mann, whose paintings depict ever-changing fantasy worlds where blood cells, rain forests and coral reefs collide and intertwine, applied to the Hamiltonian fellowship before graduating from the graduate program in painting at the Maryland Institute College of Art. "I had never (and still have not) heard of a program quite like Hamiltonian; a program that provides exhibitions, representation, critique and fellowship through an open juried call. As a student, I was intimidated by the invisible mechanisms in the art world—representation by a commercial gallery, solo exhibitions and general exposure all seemed to only come from knowing the right people and going to the right parties. It was refreshing to find a program as egalitarian as Hamiltonian is."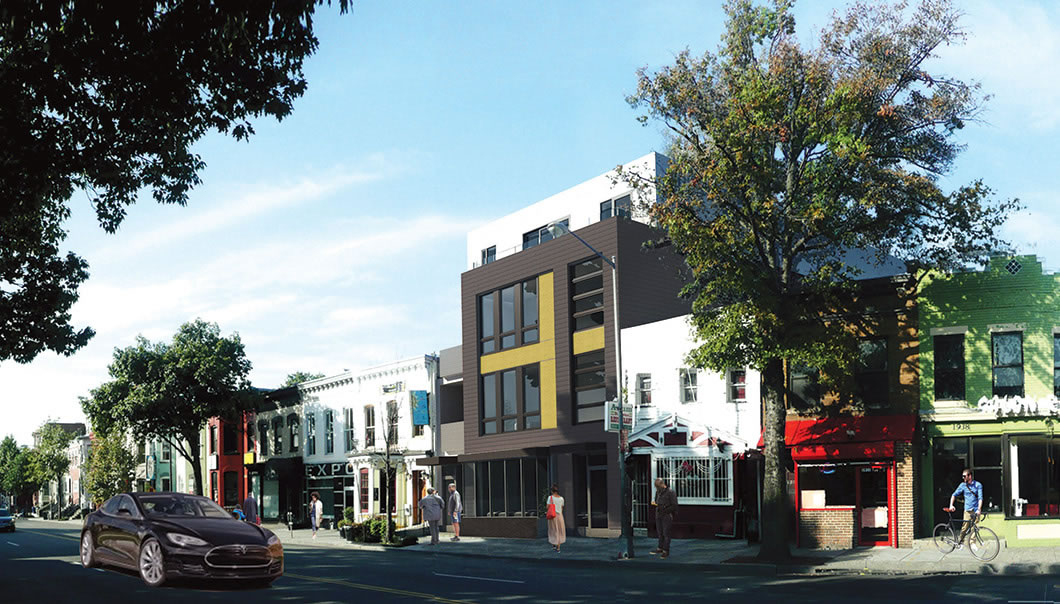 A major focus of the fellowship is helping artists learn how to create a sustainable art practice, one where they can earn a living. "While a small minority of artists are able to earn enough money by selling their art alone, most also do other work on the side, such as teach at an art school or work at a design firm," So says. "We help our students learn to support their art practice without losing sight of their creative process and their ability to generate art."
So insists he is no art expert, but relies on a team of those of who are—a gallery director, a program manager and a board of established art professionals—to run Hamiltonian Artists. Although he remains involved in the project on a weekly basis, his day-to-day efforts are as a theoretical physicist/neuroscientist. "Science is still my main focus," he says.
So applies the physics concepts of dynamical systems and chaos theory to neuroscience, modeling how neurons in the brain interact and communicate. He has studied how single neurons communicate, but more recently focused on the synchronization of large groups of neurons, a process that is critical to many aspects of cognition and one that goes awry in brain disorders such as Parkinson's disease and epilepsy.
So's latest brainchild is back in the art world. In an effort to better integrate artists into the community, and in recognition of the fact that the D.C. metro area lacks sufficient studio space, So created ArtView, a newly opened mixed-use building that combines six condominiums, retail space, three live/work spaces for artists and a multi-purpose incubator space for emerging art organizations.
So is also committed to environmental sustainability. In addition to his scientific and artistic pursuits, he is the executive officer of the development firm Green Step, LLC, which developed both the building that houses the Hamiltonian Gallery and ArtView. The new building, which meets LEED Gold certification standards, includes several sustainable elements, such as solar panels to generate electricity and an integrated green roof and rainwater managing system.
One ArtView studio is reserved for a Hamiltonian Fellow or alumni, while the other two are available to the larger D.C. art community. So designed the multi-purpose exhibition space, called H-Space, to support artistic endeavors and to allow artists from myriad disciplines to come together to create something beautiful. A painter, an installation artist and a dancer collaborated on the inaugural exhibition at H-Space, which premiered March 1.
One of the artists-in-residence is Mann. "I'm still completely indebted to and intertwined with Hamiltonian," she says. "I think of Paul as my guardian angel. He helped to jump-start my career eight years ago and is still supporting it now."
Much like So has intertwined art and science throughout his life, the new space weaves different art mediums and practices together. The results are destined to be unique, just like the rest of So's endeavors.