Faculty
Data Driven
Talithia Williams uses her statistics expertise to inspire
A PREGNANT WOMAN AND HER HUSBAND MEET WITH a doctor, who is concerned that the woman may be overdue and wants to induce labor. But the data the couple had been gathering before and during the pregnancy told a different story, and when the woman asked the doctor to "show me the data," his response convinced the couple that she did not need to be induced.
Three children later, this woman, Talithia Williams, continues to believe in the power of data and has become an outspoken advocate for collecting and understanding personal health information in order to become an expert on oneself. Her TEDx Talk on this topic, which includes discussions about tracking blood pressure, temperature and weight, has been viewed online nearly 1.5 million times and has made Williams a sought-after speaker. It also attracted the attention of PBS television producers, who invited Williams to cohost NOVA Wonders, a six-part documentary series that premiered this spring.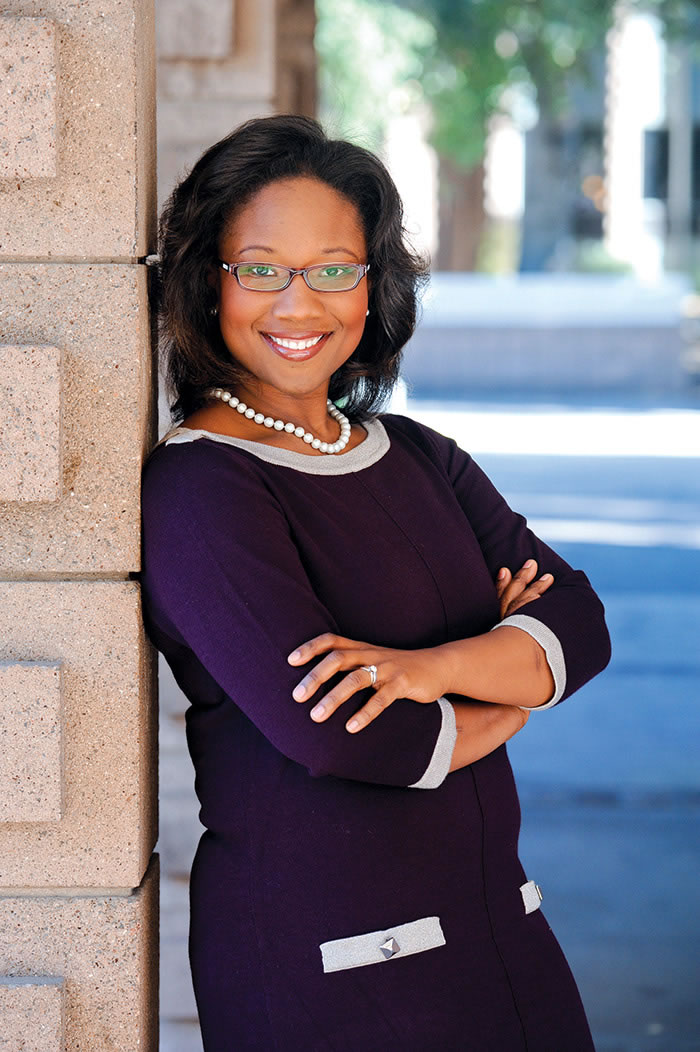 Williams, associate professor of mathematics and associate dean for research and experiential learning, is more than a media phenomenon, however. Her presentations are backed by substance derived from developing statistical models that emphasize the spatial and temporal structure of data. She has modeled rainfall to better predict flooding in Houston and cataract incidence to forecast cataract surgical rates in African countries. Williams also gained research experience at NASA's Jet Propulsion Laboratory, NASA's Johnson Space Center and the National Security Agency.
But as her TEDx Talk demonstrates, she makes complex concepts—and herself—relatable to a wide audience. Williams explains, "I presented a fairly complicated topic in a way that was fun and allowed people to learn something in the process. I put humor in it along with some sadness. It hit people's emotions and allowed them to feel a connection to the data."
Williams realizes this success is atypical. She began her education and career knowing the number of women in mathematics was low and that ever fewer of them were African American. But Williams was motivated and had mentors—male and female, African American and otherwise—who encouraged her persistence.
"I learned as a junior at Spelman College that there were fewer than 100 African-American women PhDs in mathematics—ever. And at the rate that we were getting PhDs, I could easily be in the top 100. Spelman had four or five African-American women on the math faculty at the time, so I had great role models," she says.
Williams went on to graduate study in mathematics at Howard University. But then, she says, a biostatistics class showed her the power of drawing information from data. She transferred to Rice University, where she could earn a PhD in statistics.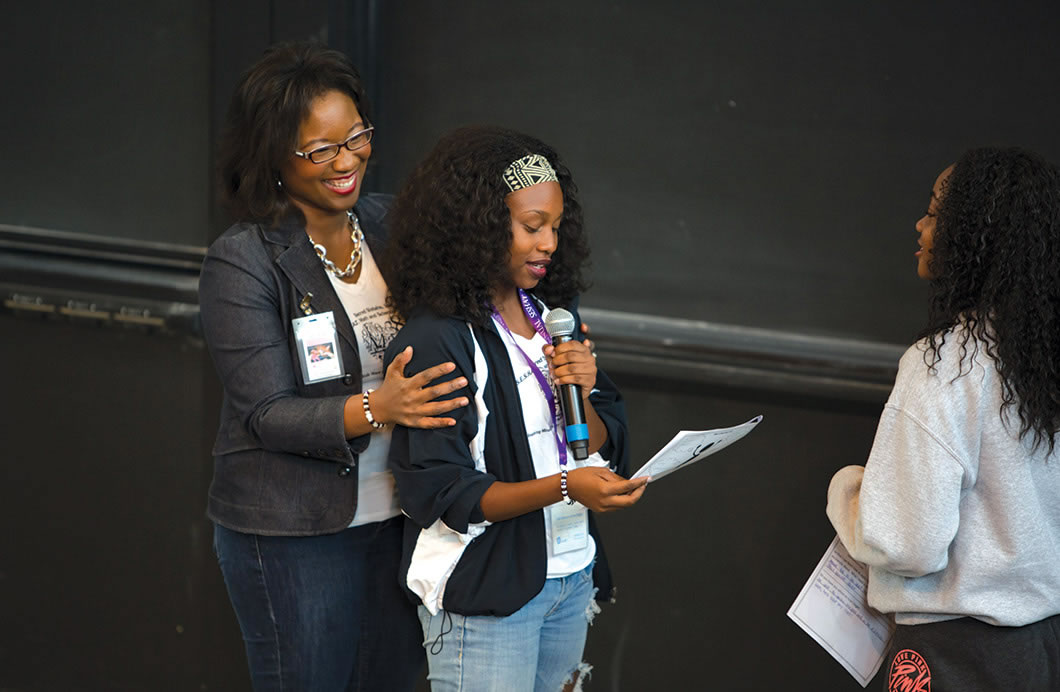 By 2008, she had a doctorate and a faculty position at Harvey Mudd. Williams says, "I wanted to be in a place where students were inquisitive and excited about learning. I liked that every student had to take a statistics course, and I loved how much teaching excellence is valued."
Williams has since become the first African- American woman to become a tenured professor at Harvey Mudd. Also aware that African-American women remain scarce in mathematics, she has committed to being a role model and mentor to students.
"When I grew up, I didn't know women who looked like me did math. I spent three summers at NASA and didn't even know about the women of Hidden Figures until the movie came out," says Williams, whose book Power in Numbers: The Rebel Women of Mathematics, debuted in May. She hopes it will help students—and everyone else—be better informed about influential in her field.
For her efforts, Williams recently received The Claremont Colleges Faculty Diversity Award for Mentoring. She says, "I feel a responsibility to be an example to the generation of girls and women coming behind me. I know how much I needed an example of what I could become, of someone I could emulate. It's a privilege for me to live a life that can inspire people to become more than they ever imagined possible."