Doing Business the Right Way Every Day
Compliance officers like Tiffany Scurry '97 shepherd ethical business practices.
AS ORGANIZATIONS COME TO TERMS WITH ETHICAL issues, one Harvey Mudd alumna is making a difference in how large multinationals conduct business globally.
Tiffany (Leneis) Scurry '97 is vice president of legal and chief compliance officer at technology giant Western Digital. There, she leads a team that monitors and enforces compliance at all levels, underscoring the company's code of conduct for a wide range of matters, including information privacy, employee relations, fair treatment of third parties and global trade regulations.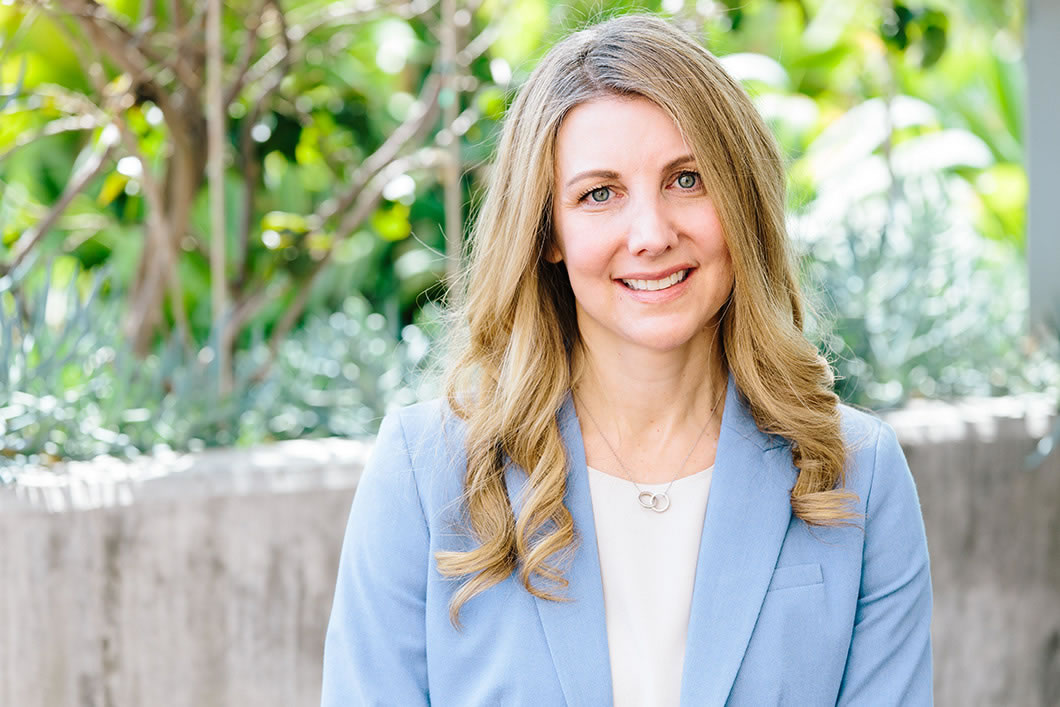 "What we do in our company sets an example for other companies throughout the world," says Scurry, who is part of a network of highly collaborative ethics and compliance professionals. "Our individual contributions are small, but together we are changing the tide and proving that business conducted ethically is more successful and benefits everyone."
Western Digital, a designer and manufacturer of storage devices, home entertainment products and networking equipment, has pledged to maintain the highest business and ethical standards, and it is up to Scurry and her team to make sure this happens.
Not an easy feat when a company spans multiple countries and employs about 70,000 people. Scurry's team helps ensure that employees understand and comply with the laws relevant to them. The team also helps Western Digital's business leaders solve complex legal problems throughout the world while promoting efficiency.
To this end, Scurry and her team have devised a comprehensive due diligence program that taps into enterprise procurement and finance systems and allows them to identify and address risks at a pace that matches the business cycle. Before closing a deal with a business partner, Scurry and her team can review diligence databases, perform a customized algorithm to assess risk and provide recommendations. "Business moves fast, and it cannot afford to wait for lawyers to scrutinize and clear every deal," she says. "Our legal and business resources are reserved for and focused on situations where they are most needed."
Sounds very much like an engineer's approach to problem solving. In fact, it was engineering that led Scurry to law.
HMC's general engineering degree, she says, seemed like ideal preparation for patent law, with the "broad exposure patent attorneys have to inventors and technologies of all stripes." Senior year, she began contemplating law school, but the timing wasn't quite right.
When Scurry graduated, she entered a world galvanized by the ever-expanding World Wide Web. The job market for graduating engineers was ripe with opportunities. "Continuing on the engineering path seemed more sensible than enrolling in law school on a whim."
She joined TRW Space and Electronics, where she worked in a test engineering group that had sponsored her senior year Clinic project. She conducted modal analysis of spacecraft structures; for example, the solar shade door for the Chandra X-Ray Observatory, NASA's flagship mission for X-ray astronomy.
Three years into her TRW job, she witnessed colleagues being lured by startups. At the same time, law firms were losing their patent talent to dot-coms that quickly recognized the need for attorneys to help bolster their IP portfolios in order to attract venture funding. These events helped jumpstart Scurry's career in law.
"A law firm in Century City had an idea to recruit a few engineers and train them to be patent agents. One of the partners at this firm [Oppenheimer Wolff & Donnelly] was another HMC alum," she says, attesting to the strength of the alumni network. "It was a great solution. I could test the law practice waters without making a significant investment in law school." While there, Scurry found that she enjoyed the work and earned her J.D. from Loyola Law School in 2003.
Scurry became an attorney at McDermott Will & Emery before becoming IP counsel in 2010 at Western Digital. She served as senior director of technology transactions and senior director of ethics and compliance prior to her current position.
"Our work creates an ethical environment where employees are not pressured to cut corners or make risky decisions," says Scurry, the mother of pre-teen twins. "They can go home to their families each day feeling good about their work."