Faculty
Broad Strokes
Versatile scholar finds inspiration in reinventing himself
IF YOU WANT TO LEARN A SUBJECT, TRY TEACHING IT. John Molinder knows this well. In 45 years at the College, he's taught courses in the engineering systems sequence, communication and information theory, electronics, microprocessors, and calculus, to name a few.
They let me teach things [at Harvey Mudd] that I would never have been allowed to teach elsewhere.

– John Molinder
"One of the things I liked about Harvey Mudd is that they let me teach things that I would never have been allowed to teach elsewhere," says the recently retired James Howard Kindelberger Professor of Engineering. "We're a small place with a non-specialized engineering program. Unless the faculty are willing to move out of their specialized areas of expertise, you can't maintain it."
"Problems don't come neatly packaged in disciplines," says Molinder, who earned his bachelor's, master's and doctorate degrees in electrical engineering. "I went through a much more specialized program. When I finished, I had to broaden out."
Molinder believes that by focusing on fundamental principles, the College's non-specialized engineering major allows students to see applications to a wide variety of disciplines rather than only a narrow specialty. He also credits the College's commitment to the humanities, social sciences and the arts as integral to producing well-rounded, socially responsible engineers, scientists and mathematicians. "It helps you see the big picture," he says. "Even though you're majoring in STEMs, you are part of the social fabric."
Molinder didn't apply for the job at Mudd. It found him.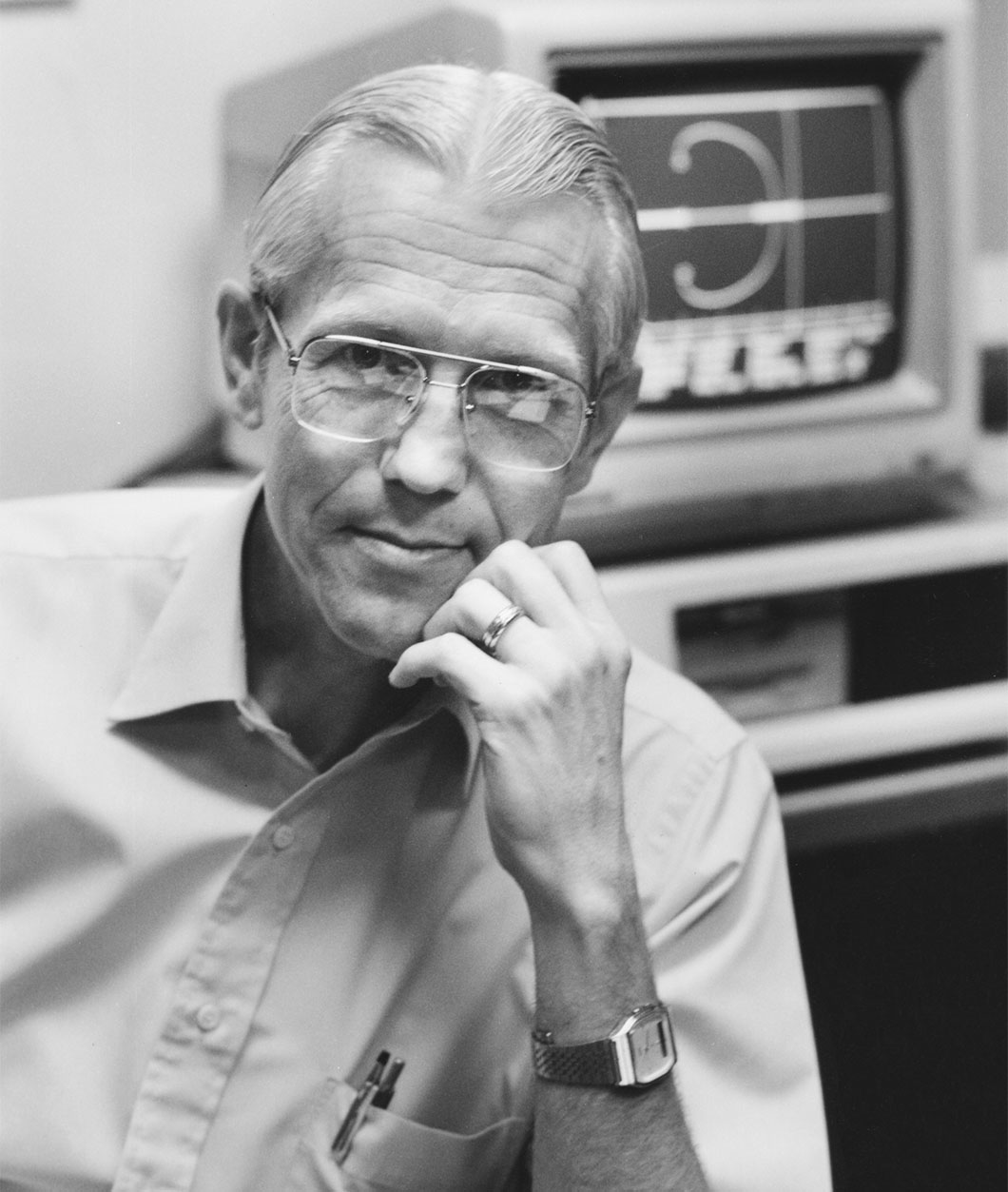 "It actually came about because of an encounter between [Professor of Engineering Emeritus] Harry Williams and [late Caltech engineering Professor] Hardy Martel, who knew of my interest in teaching," says Molinder, who in 1970 was working full-time at JPL and teaching a night class in the electrical engineering department at California State University, Los Angeles, after earning his PhD from Caltech.
The encounter resulted in an interview at Mudd, and a two-year temporary appointment in 1970 led to a tenured professorship by 1976. "Apparently it turned into a regular position somewhere along the line," he says, jokingly.
The best of both worlds
In addition to teaching at Harvey Mudd and spending a year as a visiting professor at Caltech, Molinder also worked professionally. For over 20 years he held a part-time position at JPL, including a year at NASA Headquarters as a detailee from JPL. He also spent a year as a principal engineer at Qualcomm and another year as a contractor at Boeing Satellite Systems. "This enabled me to keep current with engineering practice and bring relevant tools and techniques into the classroom," he says.
Now that he's retired, Molinder is keeping his options open. "Right now my wife and I are enjoying the transition," he says. "We'll see what comes next."