Students
Watson Winner to Study Poverty
Fascinated by what causes poverty, engineering graduate Sophia Williams '15 has been given a tremendous opportunity to seek solutions to this daunting global issue. During her Thomas J. Watson Fellowship year, she will visit communities in Jordan, India, Kenya, Greece and Chile to talk with people in order to learn whether various forms of aid have actually helped to improve quality of life.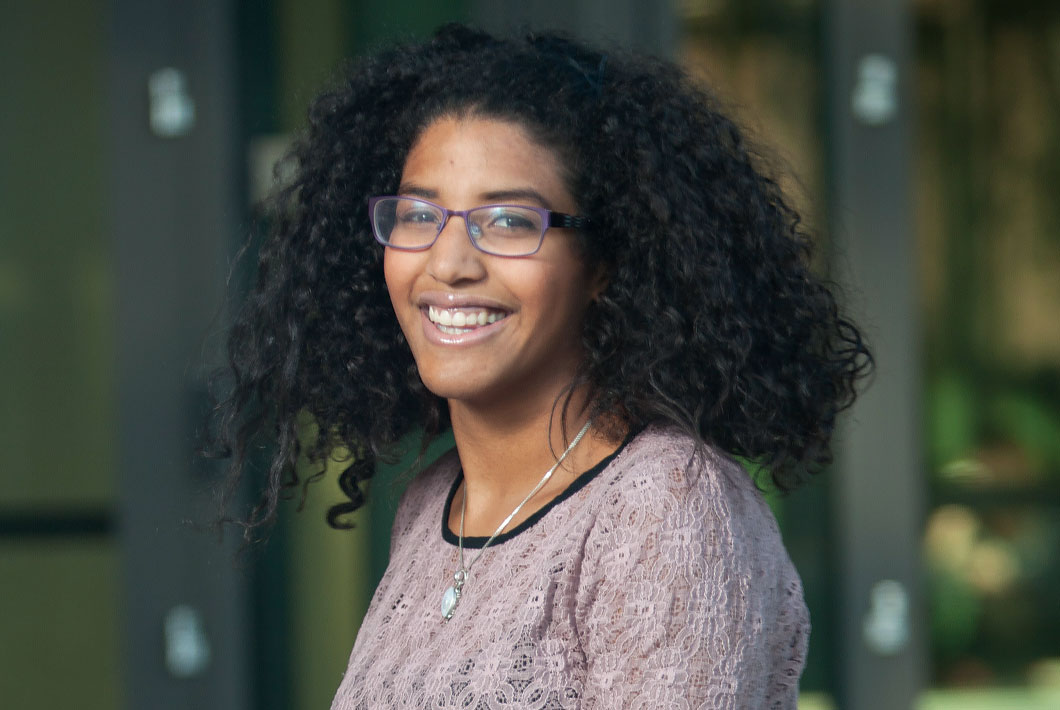 Williams intends to focus on microloans, small businesses, direct grants and their efficacy. "By working with NGOs and aid organizations, I will be able to directly access people who've received these forms of aid," she says. Williams has been intrigued by poverty since high school, when she spent eight weeks in Paraguay with Amigos de las Americas teaching health and environmental education courses to children. Williams says she witnessed a substantial disconnect between what nonprofits and governments think that people in poverty need and what they actually do need.
A Harvey Mudd President's Scholar, Williams served as a campus leader in several organizations, including Summer Institute and Future Achievers in Science and Technology, and was a mentor for Atwood Dorm and a Dos Muchacho.
Priya Donti '15 (joint computer science/mathematics) also received a Watson Fellowship and plans to study the cultural and social ramifications of renewable energy policy. For more about Donti, see A Little Help From My Friends.